Hand of Greed coming out this week! Feed the Greed!
---
Hand of Greed will be out on iPhone
this week
!
It's
only going to be $.99
and we'd love it if you picked it up this weekend. Of course, your thoughts, impressions, suggestions, musings... really anything at all about the game, are quite welcome!
Quick description:
It's an intense and unique adventure game that puts your reflexes, timing, and speed to the test, in a magical, blade strewn gauntlet! You essentially avoid everything from swinging guillotines to spiraling sawblades, and rack up wealth by grabbing ancient gold coins, valuable gems, healing rubies, and more.
If you get cut, blood spills across the screen! Load up on loot before your health or the sands of time run out.
Progressively more complicated
blade combinations and settings make up 50 distinct levels
that span deserts, dungeons and jungle environments. You can rack up achievements, high scores, and vast coffers of wealth that can be compared via OpenFeint.
Feed the greed!

Top Features:
50 intense levels of increasing difficulty
Experience 5 worlds including desert, dungeon and jungle environments
Complete achievements and compare scores via global leader boards
Wildly different blades, jewels, and power ups that change and evolve throughout the game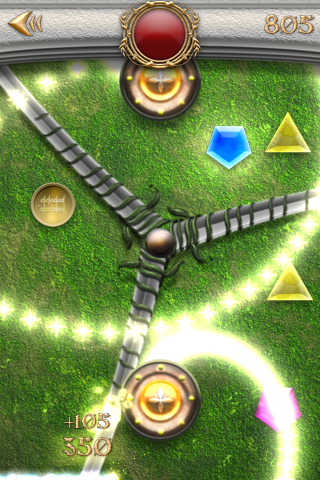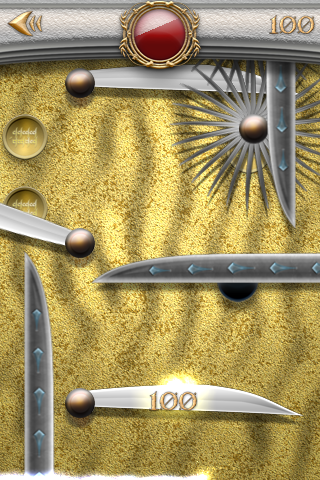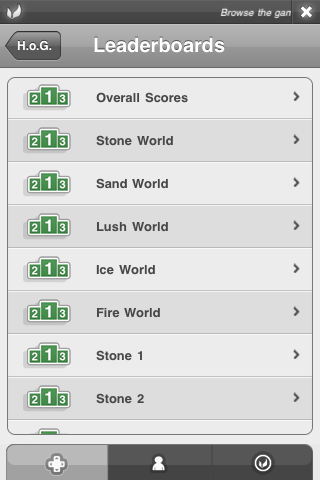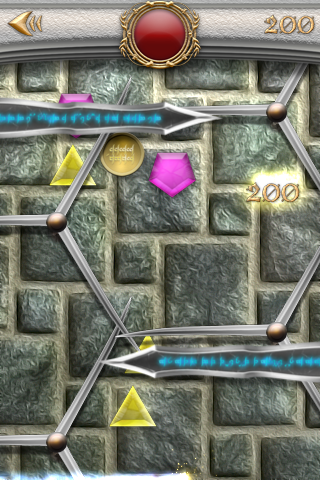 Coming this week!