180 (UPDATED v1.1) - Puzzling Evolved! ($0.99) Like Magical Drop, Tetris Attack
---
180 for iPhone
180 ($0.99)- iTunes Link
Created by developers who've worked on some of your favorite games (Tony Hawk's Pro Skater, Neverwinter Nights, Might & Magic)
Featured in
New & Noteworthy
in several countries! (Puzzle, Arcade)
USA, Argentina, Armenia, Austria, Australia, Belgium, Botswana, Bulgaria, Chile, Germany, New Zealand.. oh heck a
whole bunch
of places. I am not going to write them all :P
Inspired by the likes of
Tetris Attack, Bust-a-Move,
and of course "
Tetris
by-way of
Bejeweled..
" 180 is a fast-action puzzle game! Flip, shoot, and match before the wall of coins crushes you!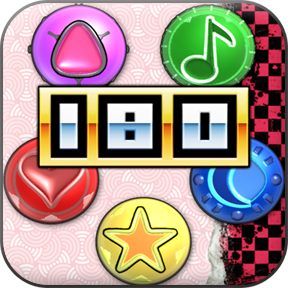 by Headcase Games
Website
(how to play)
"It's great, though quite addictive. So addictive, in fact, that my wife pulled an Elin Nordegren and grabbed my iPhone because she thought I was texting to someone all morning
" -
Forum Poster
How to Play video
Reviews:
PRESS:
"180 is worth checking out for its cool flip gimmick & robust challenge." -
destructoid.com
"180 juices the touch and display capabilities of the iPhone to the max." -
thinkdigit.com
"controls are both well-balanced and extremely slick."-
thenakedgamers.com
"all iPhone owners should give 180 a try, 5/5"-
loot-ninja.com
GAMERS:
"It's the only iPhone game that I've played till my battery died... multiple times!"
"I am a big Tetris fan but this game blows Tetris out of the water."
"This game is uber addictive! Me and my wife can't stop playing it."
"One of those games where you get into trouble and then out of trouble in one move."
"It's the type of game the iPhone was made for."
"This game is easily of Popcap caliber both in gameplay and style."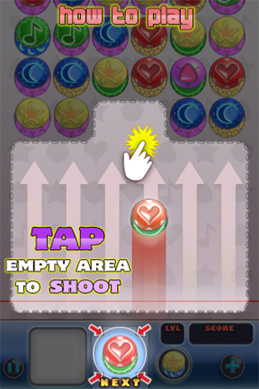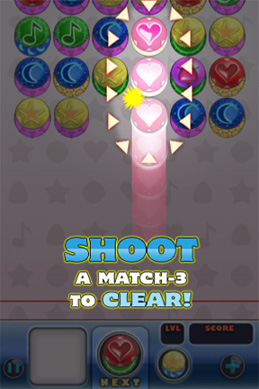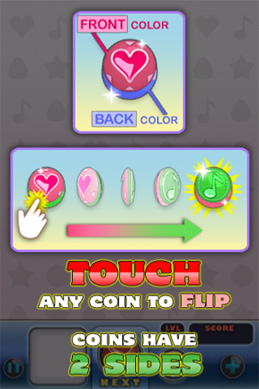 Hardcore Player!!!
Description:
The rules are easy. Line up two or more pieces of the same color, and shoot a third at them to clear. The twist is, each game piece has two sides, and you can flip them 180 degrees any time you like. Never has a matching game given you such control, you can make up your own combos! Develop your own techniques and be rewarded with HUGE scores!
Play it however you like! Go slow and easy, or set up masterful combos and huge chains - just don't let the pieces reach the bottom line, or it's game over!
3 MODES:
-ENDLESS - the ultimate challenge, how long can you survive?
-SCORE ATTACK - a 90-second rush for points!
-DROP ATTACK - rapidly hit the "add" button for the most lines!
FEATURES:
- OpenFeint achievements will challenge the best players!
- Online leaderboards - how high can you get?
- 4 different characters to cheer you on!
- Listen to the soundtrack, or your own music!
- Comprehensive stat-tracking system
- Colorblind-friendly
- Comes with a free grilled cheese sandwich
If you can beat my score, then you are the boss!
Come get some!
---
Last edited by headcaseGames; 01-01-2011 at

05:37 AM

. Reason: cleaning up OP, embedding youtube