Coming Soon: Pig Shot by Nexx Studio
---
Latest News:
Sep 27, 2010: Pig Shot is now "In Review". We're one step closer to put that poor pig on the App Store!
Sep 18, 2010: We've submitted Pig Shot for review. "Waiting For Review"
Jun 16, 2010: We are pleased to announce that Nexx Studio have acquired Pig Shot from Mudloop but we will continue to work closely with Mudloop and it's team in Pig Shot's development. The app is pretty much ready for it's App Store debut and we're just making some minor changes before it's submission.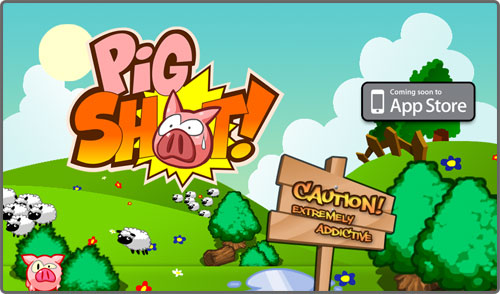 Youtube link
|
Pop Up
Get ready for the best pig-rolling experience in the app store!
If you're a fan of rolling a farting pig at high speeds - and, let's be honest here, who isn't? - then this is the game for you!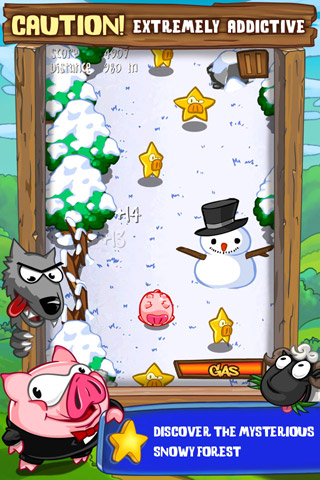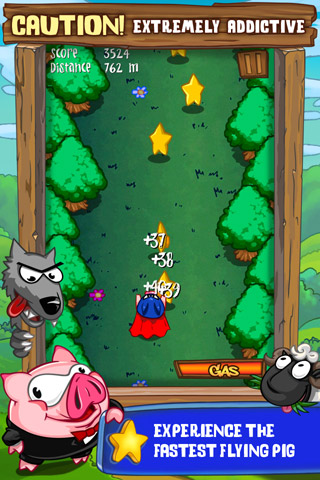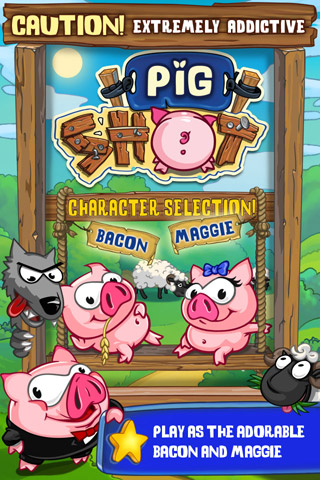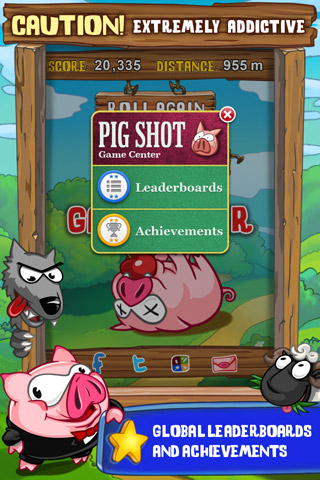 Pig Shot is a hilariously fun and addictive action game in which you guide a rolling pig through a beautifully drawn, randomized and infinite level full of slingshots, sheep, bonuses and obstacles.
Pig Shot features OpenFeint leaderboards and (amusing) achievements such as Constipated, On A Diet and Number Of The Beast.
Features:
A farting pig that's rolls between obstacles
Wandering farm sheep obstructing your path
Completely random environment & obstacles
Local and OpenFeint Global leaderboard
Dozens of OpenFeint achievements to be unlocked
Challenge friends highscore via email
iOS4 multitasking supported
Beta Tester's Reviews:
"More fun than bowling with your pet pig!"

"The constipated achievement is the best thing ever. Hahahaha!"

"It is a very fun and quite unique pick up and play type game, which always makes the player go for a higher score"

"The game plays perfect and is really fun! I'd say you have another hit on your hands"

We've submitted the game for review and it will be made available for just
99 cents
.
Product Page:
http://www.nexxstudio.com/pigshot
Current Status:
Waiting for Review
---
Last edited by Grumps; 09-27-2010 at

03:40 PM

. Reason: Updated content.