BATTLE BEARS -1: The Double Prequel
---
You heard it here first... 5 months ago >.>
BATTLE BEARS -1, which was supposed to have a Spring release, will be coming sooner than I think YOU think. It was submitted BEFORE the official startof Summer (what you humans would call "Spring") alas, it has not yet been approved by Apple but, if my idle threats mean anything to a multi-million corporation, we should see it soon.
So, without further adieu, I present to you all of the information that will be available on the App Store page when the game is approved!
Youtube link
|
Pop Up
ALERT THE INTERNET!
Just when you thought Spring was over, IT... IS. Presenting, ALMOST before the official beginning of the Summer season, BATTLE BEARS -1!
Join Oliver, Riggs and the rest of the Battle Bears on a space odyssey none of them are anywhere close to thrilled to be experiencing. Defend the flagship Ursa Major from an onslaught of confused creatures hewn from the deepest, dankest corners of the cosmos' disturbed imagination. Discover new situations where excessive hugging becomes extremely inappropriate and unwelcome as you traverse the many cells of the Ursa Major (now with REAL bipedal action!) mowing down hordes of bears colored brightly in appearance and disposition in extremely amusing and satisfying manners.
Somehow improving on the divine essence that was BATTLE BEARS: ZOMBIES, SkyVu Pictures is proud to present (made possible by the overwhelming support of our first BATTLE BEARS game <3) the prequel of its best selling franchise.
*Enjoy free range movement as you dodge the excited embraces of the Huggables and swiftly return their attempted sentiments in hot lead.
*Revel in power ups from the satisfying to the soul-completing as you end the insignificant existence of each Huggable with extreme prejudice.
*Ride the "LOL Sled" down the snowy hill of brand new cut-scenes linking together the compelling story line of the Battle Bears' adventures.
*Cast aside your reliance on your dad's GPS and learn to read a freaking map as you navigate the many rooms of the Ursa Major.
*Take the fight three feet off the floor with the more difficult Riggs campaign.
*Fight queasiness and stomach upheaval as you battle against thrilling and mostly disturbing boss monsters.
*Plead for sweet rapture as you attempt at least 35 VERY well deserved OpenFeint achievements.
*Get your hair blown to the back of the auditorium with, honestly, some of the best original music in any App EVER.
*Anticipate some of the best and most exciting updates ever planned within the walls of SkyVu including new campaigns, midbosses and weapons (FREE if you've already purchased the game). Seriously, it's time to GET EXCITED.
This game, you guys, you're gonna love it... or not. Either way, you will experience it. Not that I'd want to sway your opinion towards the favorable or make you bias or anything but think this is worth mentioning that SkyVu Pictures loves you all and BATTLE BEARS -1 is our way of showing it <3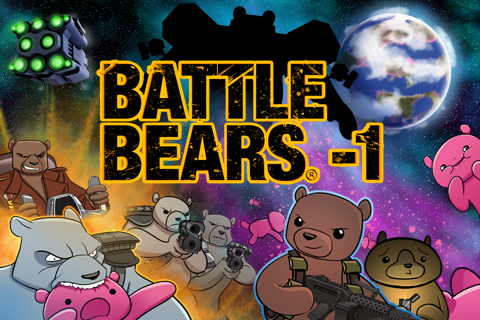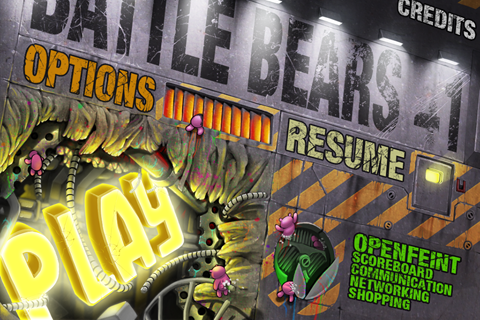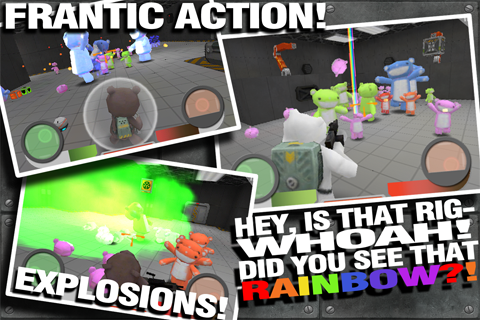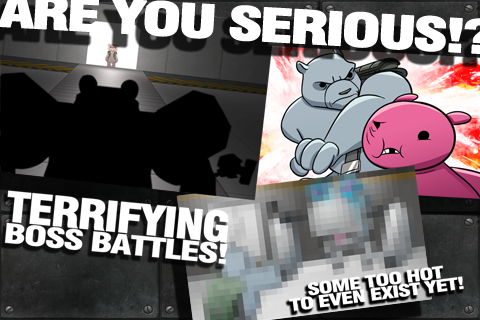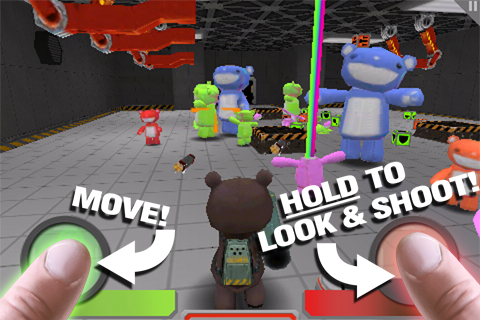 ---
Last edited by Lt. Action; 06-21-2010 at

11:06 AM

.