Giant Moto v1.2 with OpenFeint Is On The Way!
---
Hi everyone! I'm thrilled to announce that I've finished integrating OpenFeint v2.5 in Giant Moto and I'll be submitting it to Apple tonight! This update is a long time coming and is sure to add lots more replay value to this already fun motocross racing game!
In addition to OpenFeint, I also added Racing Series where you'll race a select few tracks and try to beat the time for that Series.
I also fixed a lot of little bugs, polished up the interface, increased the size of the in-game controls and it's iOS 4 compatible too!
Thanks to all the Giant Moto fans out there that made this update possible! Oh and
Giant Moto is Featured in Best Racing Games on the iTunes store!
Cool!
Here are a few screenshots showing off the new Series screens that are part of the OpenFeint integration: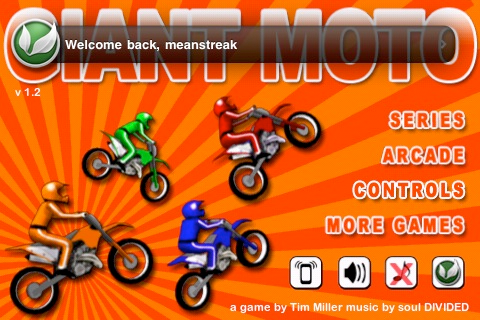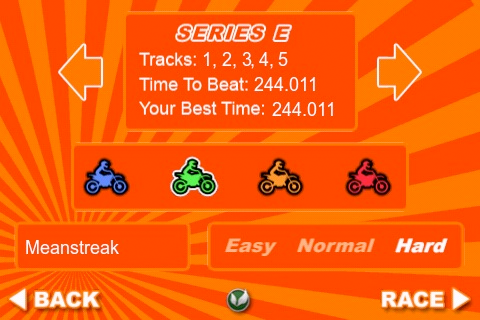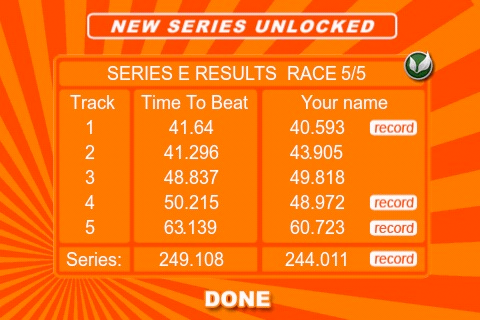 Cheers,
-Tim