Um... is this normal?
---
The forums keep claiming that there are 171 pages in the Super Quickhook thread even though the last post is on page 168. I've had similar problems like this before, but never have I seen a topic skip 3 whole pages. O_o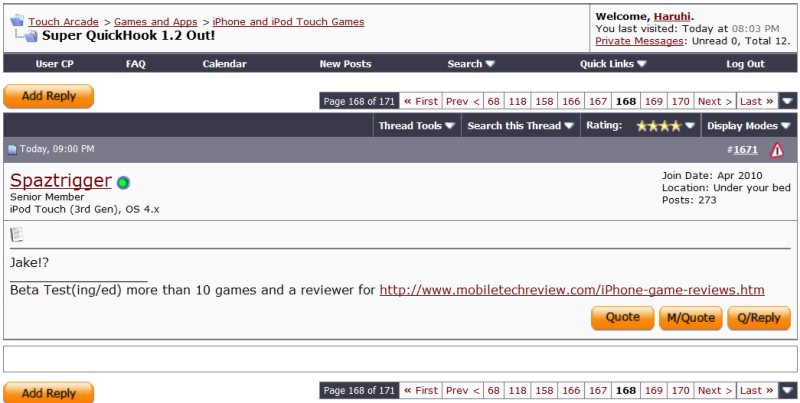 ---
Follow me (@zeroxharuhi) on
Twitter
!