Tilt to Live HD
---
super awesome game that was on the iphone shall soon be available on the iPad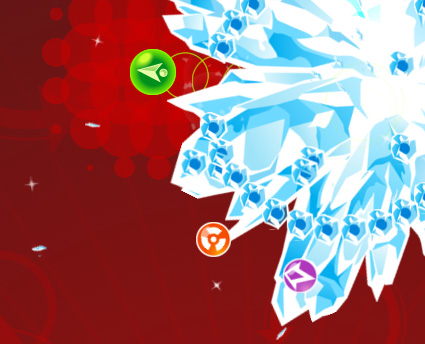 "HD edition will feature completely revamped weapon effects, four times the arena space of its iPhone counterpart, and optimized tilt controls for the iPad platform. Itís bigger, itís prettier, and best of all: it will be free to try before you buy."
"If you likey what we makey, you can access the full version for a $3.99 in-app purchase. Thatís five unlockable weapons, rebalanced award challenges, all four giant-sized gametypes, and the iPad-exclusive leaderboards for each"
on TA's frontpage
http://toucharcade.com/2010/08/16/on...-for-the-ipad/
their website:
http://www.onemanleft.com/
---
 /l、
(゚、 。 7
 l、 ~ヽ
 じしf_,)ノ
---
Last edited by aznriceboi13; 09-22-2010 at

06:52 PM

.