Toyshop Adventures by Glu
---
Coming out at the end of sep.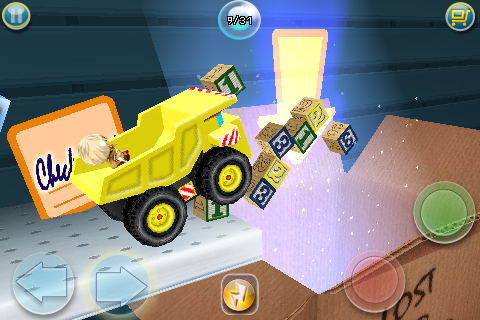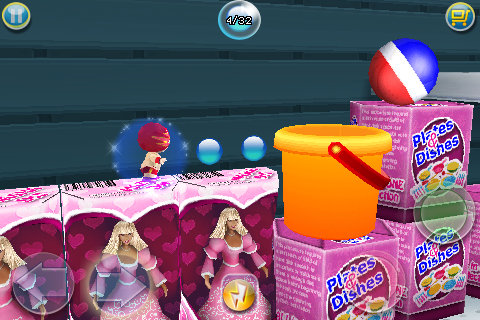 http://toucharcade.com/2010/08/27/up...y-time-warped/
Quote:
Toyshop Adventures – All of the toys have been lost in the local toy shop, and it's up to you to get them back. In this physics-based puzzle platformer, you'll negotiate side-scrolling levels made up of toys on shelves with the goal of ending up in a box for lost toys at the end of each level. Bounce on beach balls and drums, yank some Lego-type blocks with your grappling hook to build makeshift stairs to reach higher areas, and even hop in the back of a toy dump truck and go for a ride. The graphics are colorfully modeled in 3D and feature characters from past Glu titles. Many different characters can be unlocked as you play the game, and you'll be able to collect powerups like invincibility, super jumps, and more (click screens to enlarge).
I had a chance to play Toyshop Adventures and it was quite a bit of fun. Controls were responsive and the physics felt floaty, but not really in a bad way. The levels are cleverly designed utilizing many different types of toys in fun ways. The cute aesthetics and fairly simple mechanics make it seem like it's geared more for children, but there are objects to be collected and levels are timed to make things more rewarding for those looking for a challenge. Toyshop Adventures will be an episodic game, with episode 1 containing ten levels launching for free in late September. Episode 2 will be available at launch for purchase as well, although pricing has not been determined, and future episodes will be made available down the line.

---
Last edited by goiMot; 08-27-2010 at

11:36 AM

.