Dope City Wars by Trashgames
---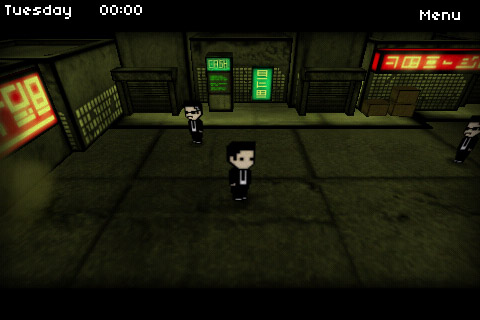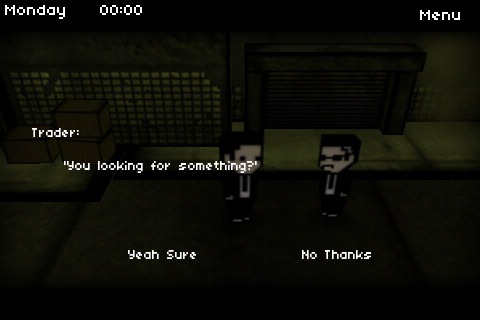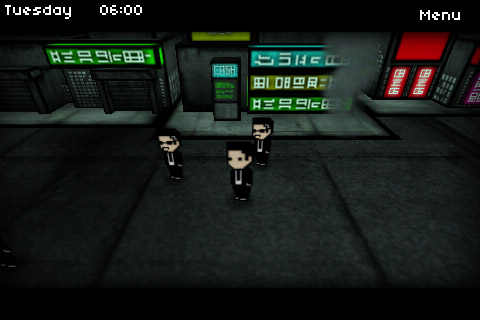 "The game takes the traditional Dope Wars formula and updates it with new game mechanics like Getting Arrested, Buying Weapons, Committing Burglaries and Betraying Rival Traders. The game also updates the traditional menu system from Dope Wars into a Point and Click interface within a 3D environment.
The set up is that, as a small time gangster, you owe the Syndicate $10,000. You have One Week and $500 to earn back your debt. The game is planned for an iPhone release some time over the next few weeks, with an iPad version soon after, so stay tuned! "
"Next up is the iPad version which should be completed in another weeks or so!"
was submitted on Aug 31st, 2010, so should be out soon
via:
http://www.indiedb.com/games/trashga...dope-city-wars
---
 /l、
(゚、 。 7
 l、 ~ヽ
 じしf_,)ノ