Do graphics really matter?
---
Please note that I am only talking graphics-wise, so if you argue that a 3d game is way better because it incorporates many more gameplay elements and allows more than a 2d game, it's not for this thread. But I would also like to state that there is a difference between how they play, and that this is not what I am discussing.
Recently, while playing with some of my newest apps, I noticed a trend in some of them. The art style started resembling less of an atrocious iphone menu and more of a unique flash web game style, giving it a very comfortable look (in my opinion). I love games like Zombieville USA and Smiles! that make use of effects on the menu and a very comfortable and easy to look at art style. If a dev goes 2d on a game, I really enjoy the cartoony look for most of them. And the dev of all the Bii games (Biiball etc...) has a very well made cell shaded look to all of his games that I really admire. Toy tanks 3d has also exceeded my expectations with some insanely good cell shaded graphics. In 3d, cartoony works well too, but it also gives developers a whole new way to draw a player into the game. With 3d, the atmosphere is very boxy, and I think that even with Unity dev, alot of people are still making games that just look plain ugly. Despite this, developers still come out with great games, some of which are even multi-tiered! (Pocket God). In fact, I think that the 2d games on the app store are better, because the developer actually works harder on the 2d than the 3d because the art matters much more for it. For me, i just love a good cartoony looking game. I also admire the art style of iDracula for being able to make fun of itself and still make its antagonist look like a serious van helsing badass. Despite the fact that people "claim" the most important thing in games is the actual gameplay, I can't help but love a game that does justice in the graphics department. Of course, you can't forget that it is also limited by the iPhone's power to create good-looking games. BIA and HOS have some great graphics, but compared to any psp (maybe even ds) games, its characters look ugly. But even so, I do still really enjoy 3d games and I hope that someone will be able to push the limit even further.
What do you think? Also, which is better, 2d or 3d for games?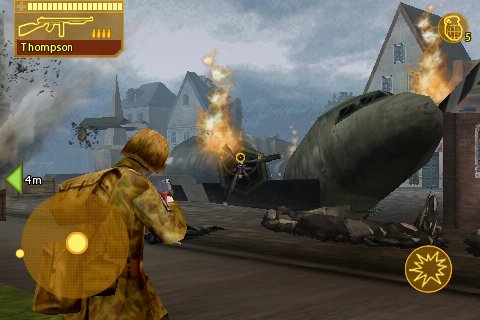 ---
iMafia = kindred --- Mafia live! code is 538040331
iMob code 100343740
>Life is like a box of terrible analogies<
---
Last edited by KindredSpirit; 03-12-2009 at

11:35 PM

.