LayOut - Crossword-style Puzzle Game
---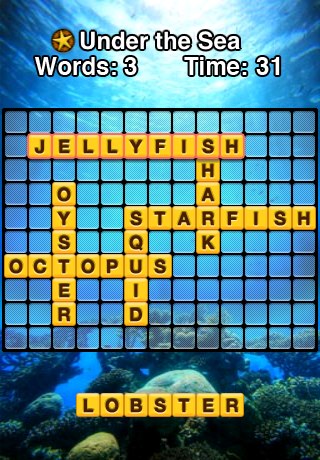 Hi everyone,
I've released my first iPhone game, LayOut, to the App Store. Here's the link:
http://itunes.apple.com/WebObjects/MZStore.woa/wa/viewSoftware?id=307180095
I've spent a lot of time trying to polish it, but I didn't get much of a chance to test it on other people, so if it looks interesting to you grab a free copy using one of these codes (US only):
New Codes:
Code:
(Probably all used by now)

KPL7K7K6RHRH
WHFJF63NJNFE
6RXA34MKLFKY
N4RR34KW7M3A
PJ4WJ499M4YT
MNMKYPN6E34P
PPP3MN43NYJR
44KRRXNYAKL7
XJ3NFH4TPPWP
XWAW7LR74M66
I'd appreciate any feedback, especially about the difficulty curve (I have a suspicion that it's way too hard, but no real evidence). It'd be great if you could leave a review on iTunes as well.
Thanks!
---
Last edited by maximile; 03-14-2009 at

10:15 AM

.