Halcyon (from creator of Bit Pilot and Unify)
---
Hey guys, I wanted to post a preview video of my upcoming iPad game
Halcyon
. It's an
action puzzle game / musical instrument
.
If you liked Unify, you will definitely enjoy Halcyon.
This is a preview of an entire single play-through of Aggression Endless mode. The endless modes in Halcyon dynamically adjust difficulty to challenge the player no matter their skill level. Aggression tries to make you lose, while harmony (not shown) is more of a zen mode, encouraging you to play longer and feel like you are doing better. Sorry about the iffy quality of the video. swamped with development on a few projects so I didn't have time for an HD trailer yet, and I wanted to show something to you guys as soon as possible
- - - - - - - - - - - - - - -
Youtube link
|
Pop Up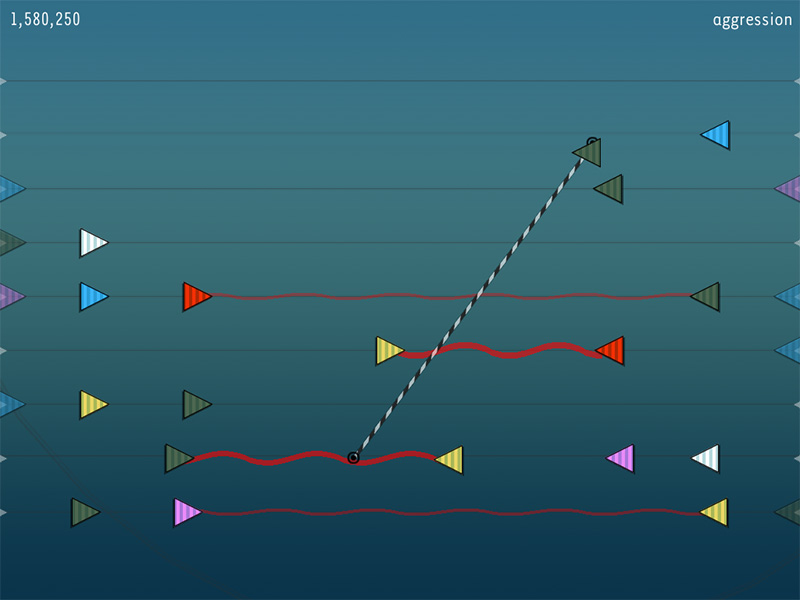 Halcyon is named for the mythological bird of ancient Greece, said to charm the winds and seas into a calm during the Winter Solstice.
It is a spacial action puzzle game and interactive stringed instrument designed specifically for the iPad. Colored currents are fated to travel the length of the strings inexorably toward each other. Strum the strings to manipulate the currents to their matching colors, creating both phonic and visual harmony. Take on the role of the Halcyon, conducting nature, and bringing calm to the wind, sea, land, and stars.
---
Last edited by stfj; 10-20-2010 at

11:48 AM

. Reason: added a screenshot