The Magic Blackboard - Free Promo Codes
---
Hey,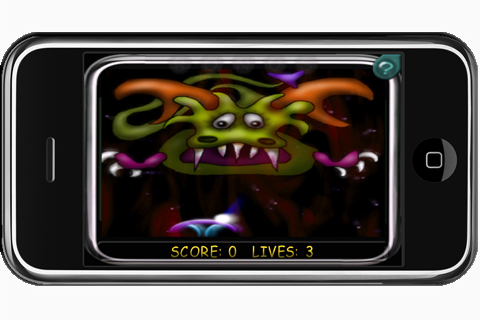 Alpha72 Games is pleased to announce the release of
The Magic Blackboard
possibly the strangest and biggest breakout game in the iWorld.
500+ Levels, 72 Powerups, 16 Ball Types, 12 Bosses, and 132 Match-3 Puzzle Mode levels. 12 unlockable extras including a two player Pong game, and the DIY level where you can draw and then demolish your own levels. The bricks slowly descend making strategy a key element to success.
Unique to The Magic Blackboard is the Gamble feature where you can earn big bonuses by turning off the bat when you feel you have hit the winning shot, or die if you fluff it!
The Magic Blackboard is designed to be non-stop fun and constantly provides new challenges, new looks, and different breakout variants (Pong, Space Invaders, Alien Invasions, Mother Ships, Trampolines, Juggling, Picture Levels & Random Generated Bonus Levels). Plus an advanced 2D engine giving full screen motion blur, distortion and 1000's particles.
Touch & Tilt controls in all orientations, statistics page and customizable Gooyness!
More info at Alpha72 Games Website:
http://www.alpha72.com
As a special promotion (and thanks for your support of my previous game Snail Mail (with Sandlot Games)) I will be giving away 12 Promo Codes (for the US iTunes store), 1 an hour for the next 12 hours to the first email that arrives in my inbox
after
the hour (7:00pm, 8:00pm etc) with the subject 'The Magic Blackboard is a Load of Balls' sent to
support@alpha72.com
. [Note - Duplicate emails for the same hour will be discarded! so only 1 email each per hour, thanks!]
Winners will be announced in 24 hours time.
Of course you can always just buy the game
--------------------
Promotion is now over...
However, as nobody got up in time to claim the 10th Promo Code, this one is going up for grabs tonight at 7pm EDT. Same rules apply, only one email, and no double winners, thanks.
Good Luck!
---
Last edited by Alpha72; 03-17-2009 at

06:23 AM

.