Ducktastic - Would love feedback...
---
Hi there,
My boyfriend and I just launched our first game (Ducktastic) on Friday 19th October. Neither of us have done anything like this before, and as a result, we think we might have been concentrating our efforts in the wrong places. Specifically the gameplay. I think we're a little too emotionally attached to the project, and really need some independent advice.
I would really appreciate any constructive feedback that you could give us. We think we might have the basics of a good game, but on reflection of putting it in the store we're now having second thoughts. As we've never done this before and don't really know anybody who has, we didn't really get much feedback aside from the programmers we hired.
We have promo codes, and will gladly give them out in return for constructive feedback. We don't need to know that the game sucks or that we should just give up, but if you could help point us in the right direction, that would be fantastic and we would be eternally grateful. Please PM me for the promo codes.
To tell you a bit about the game:
Our game's a little bit different, as it uses your location to render your time and weather in the gameplay and graphics. Whilst this isn't the most groundbreaking idea, we thought it could be an interesting feature. The artwork is also hopefully quite nice as its all been hand painted.
If you could help and give us some constructive feedback, we would be really grateful.
Thank you.
Vesna
Screenshots: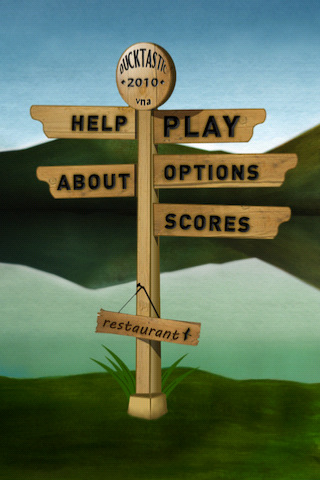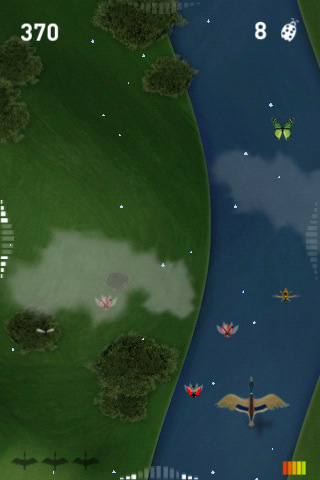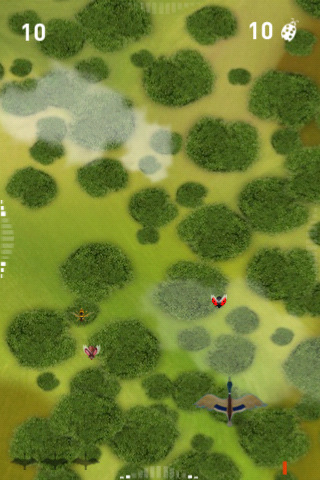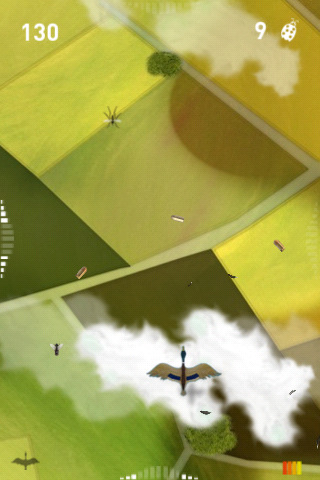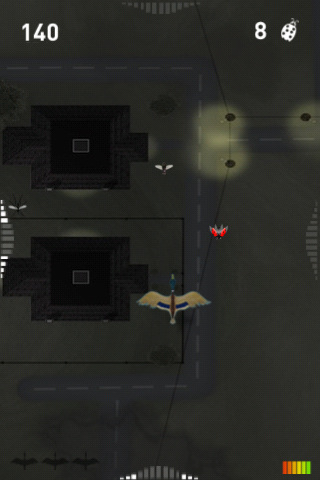 Icon:
Here's the iTunes text:
Ducktastic is a fantastic retro game for the iPhone and iPod Touch.
☆"If I had an iPhone, I'd definitely buy it!" - Dave*
The only game using the real weather around you.
Unfortunately for you, ducks are tasty. You were shot and captured, taken from your family, but you escaped becoming a main course at the local restaurant. Now you've just got to get home to the safety of your nature reserve.
Along the way, you'll have to eat to survive. It's a long journey, however there's plenty of bugs flying past to eat, but beware the one which stings!
The hunters aren't pleased you escaped. They want flesh. Your flesh. Cooked! So, expect to be shot at. A lot.
Ducktastic is both fun and addictive, harking back to the games you played as a child. Pilot your duck through 18 levels and stages in this beautiful game with exquisite hand painted graphics and great game play. Eat the bugs, dodge the bullets and do everything you can, not to end up on the restaurant menu. By using your local time and weather conditions in the game, it offers something different each time you play. With wind direction and speed affecting your flight, and with rain, clouds, night and more, it's ever changing and ever challenging.
Features include:
☆ 18 levels/stages through 6 exquisite regions
☆ Beautiful artwork with hand painted backgrounds
☆ Weather FX**; each time you play it could be different***
☆ Automatic day and night time modes
The relevant links:
http://www.vna.cc
http://www.ducktastic.info
http://itunes.apple.com/gb/app/ducktastic/id402181408?mt=8