Shelly the Shell Master (Submitted)
---
Hello Touch Arcade! My first game has been submitted to the store and is waiting for approval, so I'm very excited!
Shelly the Shell Master
is a new take on the classic shell game, only this time you play with Shelly, a cute octopus that loves nothing more than to put his 8 arms to good use by shuffling shells.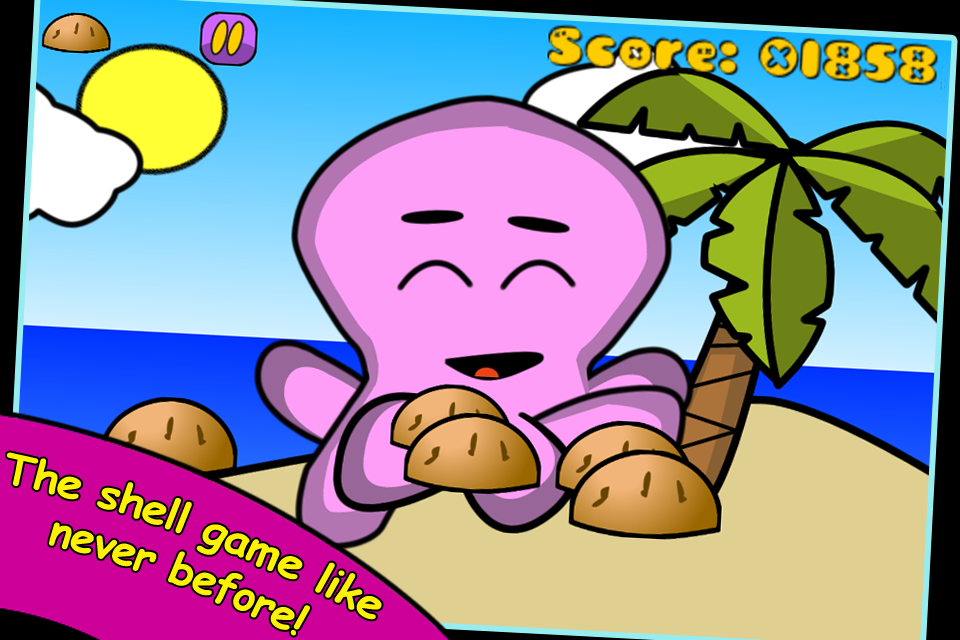 If 1 ball and multiple shells and speed increments are not enough to challenge you, how would you feel about following 2 balls at once? What about 3?! (Though there's a Classic game mode with only 1 ball that replicates the shell game experience you're used to)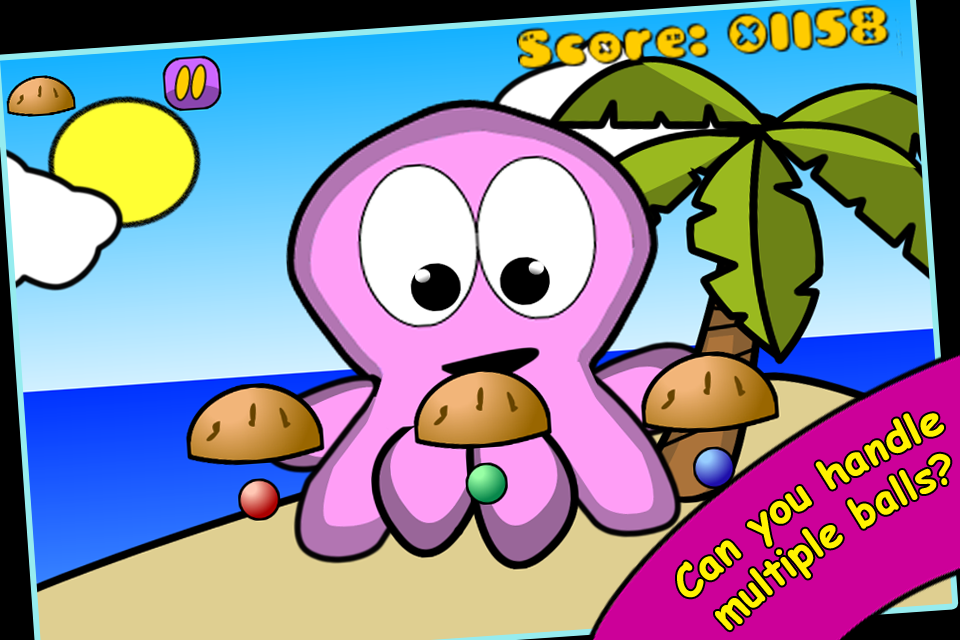 If you pick wrong you'll make Shelly cry (don't make Shelly cry!).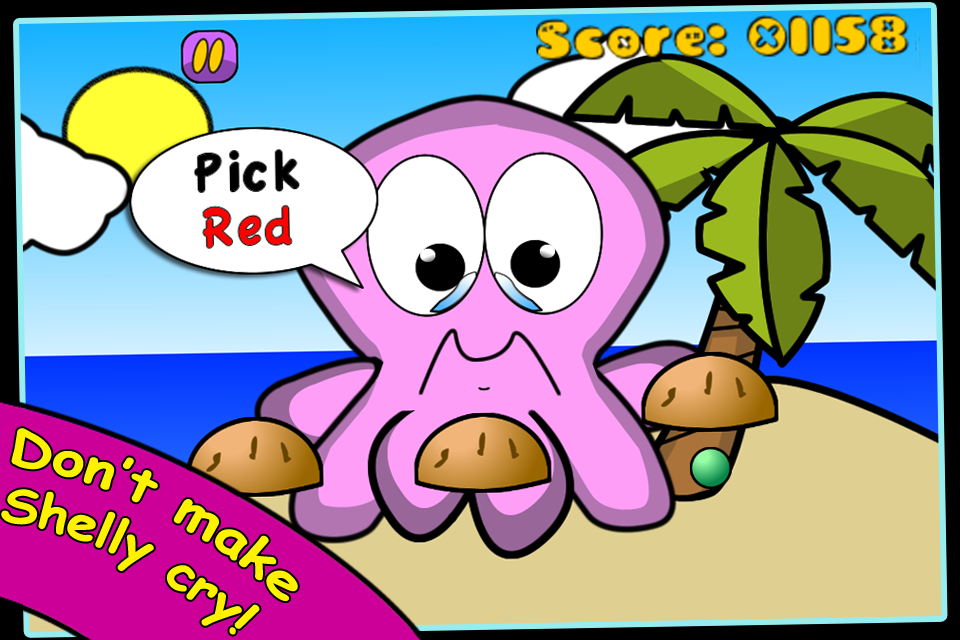 Here's a summary of the game's features:
Features:
*The definitive shell game experience on iOS.
* Beautiful
retina graphics
on supporting devices.
* 3 modes of play! The shell game like you've never experienced before.
*
OpenFeint leaderboards
to compete against the world.
*
Facebook
integration, so you can let your friends know your awesome scores.
* Impress your friends with amazing octopus facts delivered by none other than
Professor Shelly
.
*Alternatively you can get your fortune told by
Shelly the Magnificent
(we hear octopuses are really good at this stuff!).
I'll have more info and a video soon. I'm happy to hear any feedback or comments from you guys.