Bioterror by Trashgames
---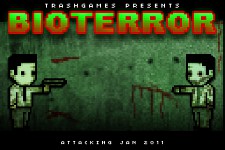 In 1993 a group of scientists were experimenting with toxic chemical waste in an attempt to create a new cola drink. What happened was that the toxic chemicals caused massive amounts of radiation to escape into the city. The radiation killed everyone and turned them into a bunch of double dead toxic scumbags.
Now, in 2011, you must battle the hoard and re-corpse all these zombie assholes ... Also the president's daughter has been kidnapped or something.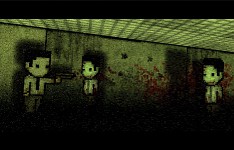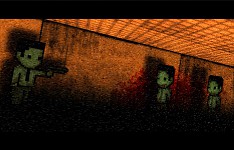 Coming Late January!