More games announced at GDC
---
Quote:
•GameSpy's multiplayer technology for iPhone
•iZombie: Death March
Quote:
iZombie: Death March, a top-down action game created by the developer of Topple. iZombie consists of six scenarios plucked out of zombie movie lore, such as the infested graveyard, the high-speed truck escape, and the final extraction by helicopter.

In every case, the idea is to tap the angry undead to shoot them before they eat you. However, the mechanics are slightly tweaked from level to level; for instance, the warehouse is completely dark, so you must swivel around with a flashlight to reveal the zombies before shooting them. During the escape scene, a giant monster is giving chase, while zombies on the road slow down your truck as you hit them. You have to shoot them down and drive over them before the monster catches you.

Steve-STP
•Redneck Fishin'
Quote:
Redneck Fishin', meanwhile, is about as far away from a zombie thriller as you can get. After the Sheriff impounds your poor redneck's trailer, you have to help him get his stuff out of hock by doing a little dynamite fishing. As 20 different kinds of fish swim by, you tap to set the fuse length on a stick of dynamite, and then tap again to drop it in their midst. There's only a limited supply of explosives, so you have to nail as lucrative a group as possible every time.
•Alice in Bomberland
•Games That Blow
•Flick NBA Basketball
Quote:
An upcoming title of a different sort is the company's Flick NBA Basketball. Not a full-court basketball title, Flick NBA Basketball is basically an iPhone adaptation of the All Star Challenge. The player takes the role of a big name NBA player–the strongest player from every team is represented in realistic 3D models–and takes on various skill challenges such as the 3-point challenge, half-court long shot, ball spin, and horse (draw your moves on the court and watch it all played out in 3D).
•Top Gun
Youtube link
|
Pop Up
•Dexter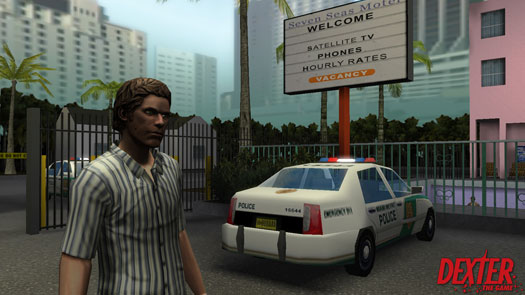 Steve-STP
---
창의력
"Dream as though you will live forever; live as though you would die today."
---
Last edited by salsamd; 03-27-2009 at

02:01 AM

.