FoundIt and FoundIt Lite: A hidden objects game
---
I just released an update to my first iOS app,
FoundIt
and
FoundIt Lite
. Customers have commented about how much better it plays on iPad than iPhone/iTouch. It is a hidden objects game where the objects are jumbled together. One of the goals was to make players able to play for a much longer time than existing hidden objects games. Each puzzle has between 50 and 200 objects to find (20 at a time). The Lite version is the exact same as the full version with only one puzzle and the obligatory button pointing you to the full version.
Here are some screenshots and a video can be found on the website: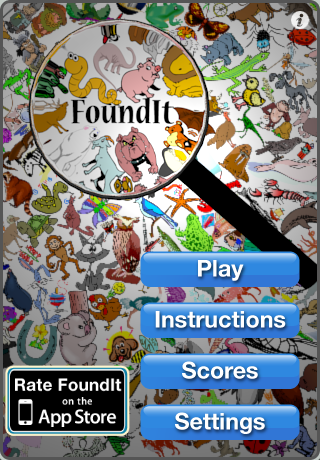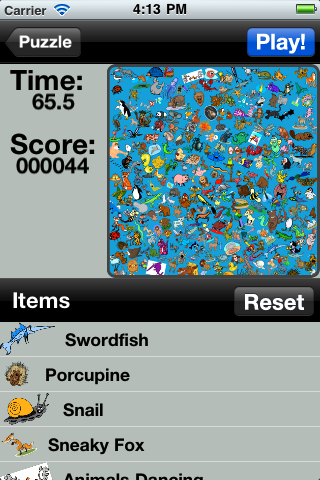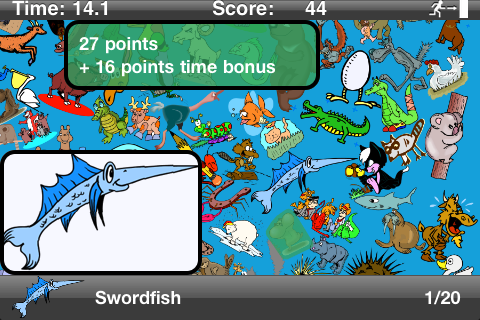 More screenshots can be seen on the
swenGames.com website
.
The update added high scores and fixed a small menu problem after having solved a puzzle.