Cops and Zombies
---
Cops and Zombies is a mix of an RTS and a Tower Defense game. You control the cops, which behave like mobile towers, and use them to accomplish various objectives. (Saving people, defending stuff, retrieving stuff, bombing stuff, you know, the usual things people do during the zombie apocalypse)
Some cool stuff:
- 10 different weapon upgrades
- 6 armor upgrades
- 11 Tile improvements
- 7 Special abilities
- 4 different regular zombies and 3 boss zombies
- Lots of zombies on the map at the same time
- Destructible stuff. You can destroy buildings and foliage if you have a powerful enough weapon.
- 10 Scenarios
- A Custom Game mode
- It'll be free with some in-App purchases
Some cool stuff we did that devs might be interested in:
- The AI is the cool thing here. The game idea came from an AI project me and Harry did a few years back. The point of it was to test flocking and basic learning. So yeah, we found hordes of zombies look so much cooler as a flock. They behave a whole lot more like you'd expect them to. We really didn't want to do a typical tower defense game where the zombies would be on some track or spawn somewhere and walk in a straight line to the goal. There are other typical things like pathfinding and some decision stuff, but the zombies are definitely the coolest part.
- We're also big fans of being able to alter the world, so if you shoot too many rockets at a building you'll destroy it and anything you might have built on it. If you put down an oil slick and some fire hits it, it'll catch on fire and burn for a while.
Let us know what you think.
Also if you have any questions about how we do anything or how the game plays feel free to ask.
Gameplay Video: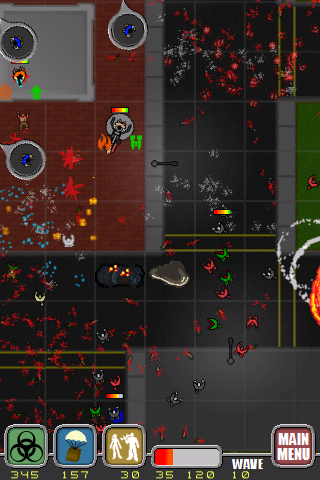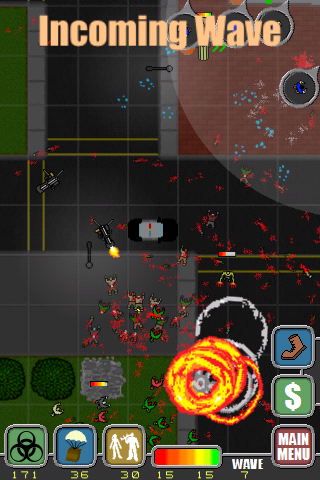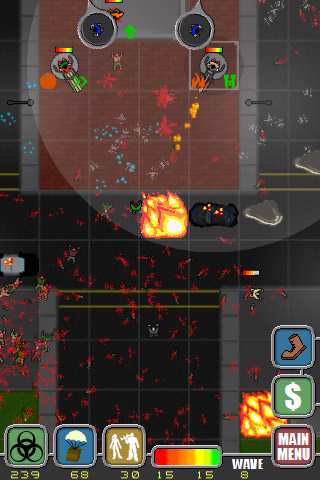 ---
Last edited by B.I.G Games; 09-06-2011 at

06:37 AM

.