Tapper World Tour [coming soon]
---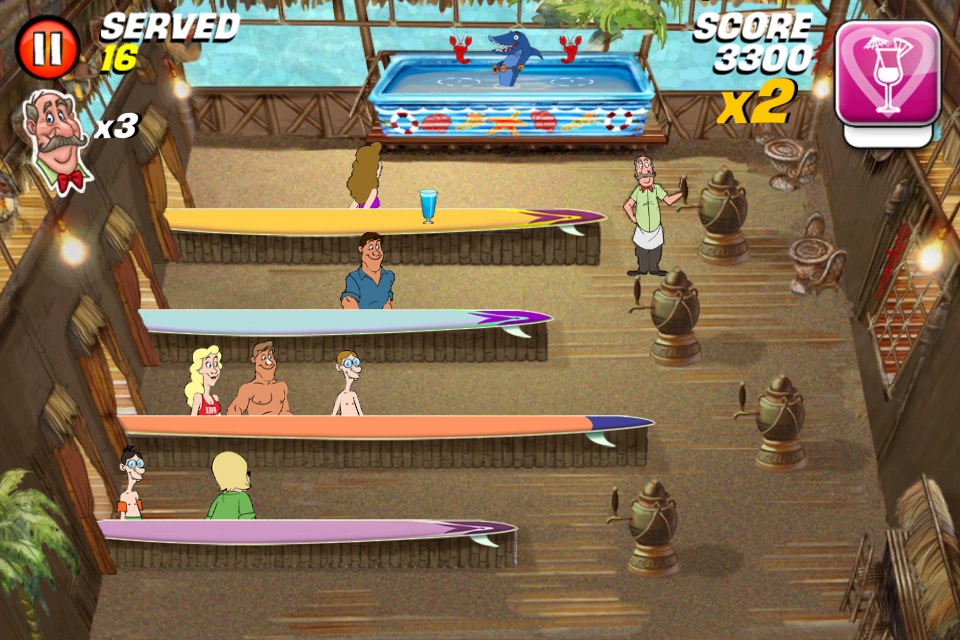 Quote:
If you were hanging around the arcades back in 1983 (and I'm willing to bet at least some of you were), then you probably remember the classic game called Tapper. In Tapper it was your job to man several counters in a bar and rapidly serve drinks to approaching patrons, while simultaneously collecting their empty glasses before they slide off the end of the counter and shatter all over the floor. Tapper was an extremely fast-paced game and notoriously difficult, and it is also well known for originally being sponsored by Budweiser and featuring their logo throughout the game.

This aspect of Tapper didn't go over too well though, as it's common knowledge that kids love video games (as do adults!) and placing a game laden with Budweiser branding in arcades that are crawling with children is generally frowned upon. The next year, Tapper was rechristened as Root Beer Tapper and featured nearly identical gameplay minus the Budweiser logos and with root beer as the beverage being served. Root Beer Tapper is the game that is more commonly recognized out of the two as it went on to receive various home console ports and has been included in numerous retro compilations.
http://toucharcade.com/2011/02/15/fi...er-world-tour/
---
Last edited by ImNoSuperMan; 02-16-2011 at

05:10 AM

.