Jetpack Joyride (Machine Gun Jet Pack) [Halfbrick] - Dev Diary 3 "JJ and You"
---
Quote:
Originally Posted by JaredTA
Just played the new @halfbrick game. Fans of Barry Steakfries are in for a treat. Video coming shortly on TouchArcade.
http://twitter.com/JaredTA/status/42678540289847296
All I can say is, HURRY UP WITH THAT VID BOARDY!!!
EDIT: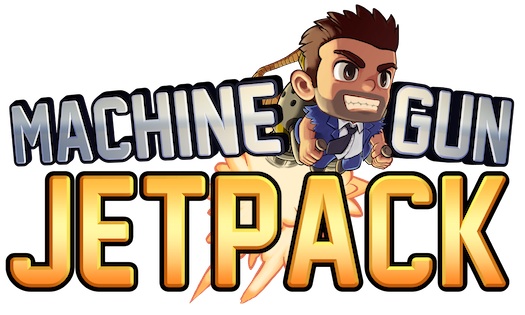 Quote:
..At the demo, I was more impressed with the amount of side content as opposed to the explosions, which to be frank, is a little out of character for me. As you play, you'll collect coins that you can then, in turn, spend on upgrades to your jetpack. You can also pick up bigger coins that, at the end of a single play, give you the opportunity to use a massive slot machine. If you're lucky, you'll earn rewards like double coins on your next play or even a Continue that puts you back in the game right where Barry fell. This is good, game-expanding stuff that adds a little more to the "just one more time" play..
http://toucharcade.com/2011/03/01/gd...-as-it-sounds/
Edit: Dev Diary 1..

Edit2: Dev Diary 2..

Edit2: Dev Diary 3..

---
Last edited by ImNoSuperMan; 08-26-2011 at

03:56 AM

.