Out Of This World coming to iPhone/iPod Touch
---
From Front Page:
Quote:
We've just gotten some exciting, breaking news sent to us from a friend and iPhone developer attending the GDC
Classic Game Postmortem – Out of this World / Another World
, being delivered by long-time developer Éric Chahi.
Chahi's classic filled-vector cinematic platformer
Out of this World
(
Another World
in the UK) is coming to the iPad.
Chahi indicated that the game is currently under development and did not provide a timeline to the audience. We'll bring more details on this as we can provide them them and will take a close look as soon as we get our hands on this epic title.
Quote:
UPDATE:
BulkyPix has issued a press release on the coming iOS conversion of
Another World
indicating that the title will be released for both the iPad and the iPhone in the form of a Universal application developed by DotEmu (who brought us
R-Type
and
Golvellius
).
In Out of This World, you play as a red-headed scientist who teleports himself to another planet. You immediately face dangers like underwater tentacles, poisonous slugs, and huge snarling beasts. All that is before you're captured by large, humanoid aliens, and have to escape with the help of one of them.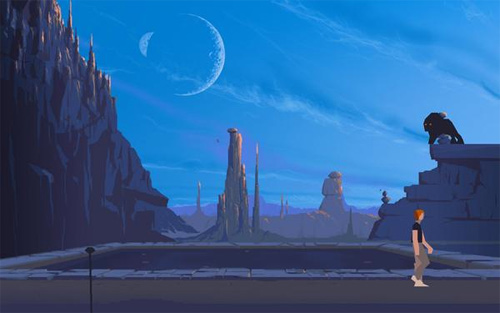 Gameplay Vid:
---
Last edited by crex; 03-03-2011 at

09:03 PM

.