Solution for Chapter 4 Level 8 of Cart Cow HD
---
Hi there,
I just received a request how to solve chapter 4 level 8 of Cart Cow HD.
It is actually no very easy level, so I made a screenshot of how to do it.
If there are any Cart Cow fans out there, maybe you are interested: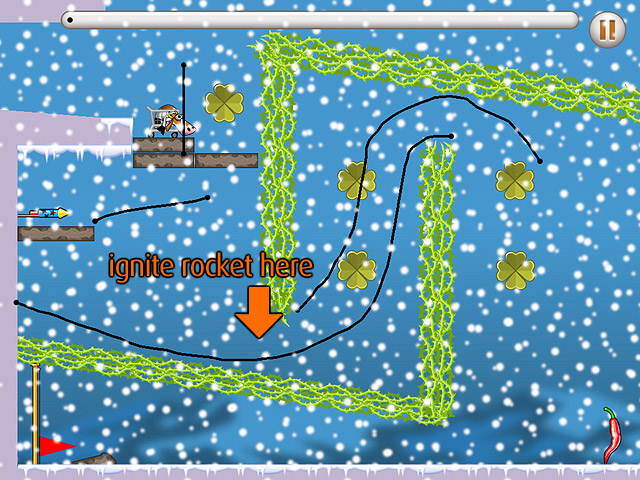 The rocks will fall apart and lead the cart to the rocket. Ignite it while rolling, I have marked the best spot. Keep the two lines (that lead through the thorn area) quite close to each other to guide the cart in the right direction.
Once the cow ate the chili, she will boost herself into the goal with a fire breath.
http://itunes.apple.com/app/CartCowHD/id417699643?mt=8
Have fun,
Thomas
www.gamesmold.com