The Magic Blackboard B&W - FREE FULL GAME
---
Hey,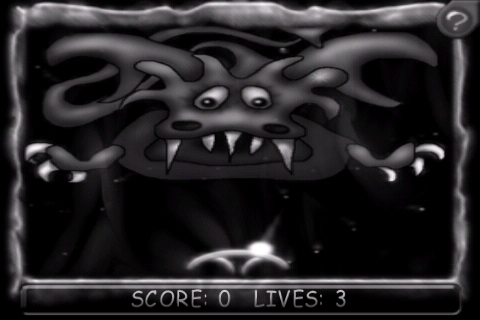 Alpha72 Games is pleased to announce the release of
The Magic Blackboard B&W FREE Edition
.
This is exactly the same as the paid app (on limited time sale at $0.99
The Magic Blackboard iTunes
) with well over 12 hours of gameplay, just without the colours.
Features: 500+ Levels, 72 Powerups, 16 Ball Types, 12 Bosses & 12 unlockable extras including a two player Pong game, and the DIY level where you can draw and then demolish your own levels. The bricks slowly descend making strategy a key element to success.
Unique to The Magic Blackboard is the Gamble feature where you can earn big bonuses by turning off the bat when you feel you have hit the winning shot, or die if you fluff it!
In the seperate Puzzle Mode you get 132 challenging match-3 puzzle levels where you use the bat and ball to create groups of bricks. Making this two games in one.
The Magic Blackboard is designed to be non-stop fun and constantly provides new challenges, new looks, and different breakout variants (Pong, Space Invaders, Alien Invasions, Mother Ships, Trampolines, Juggling, Picture Levels & Random Generated Bonus Levels). Plus an advanced 2D engine giving full screen motion blur, distortion and 1000's particles.
Touch & Tilt controls in all orientations, statistics page, play your own music and customizable Gooyness!
More info at Alpha72 Games Website:
http://www.alpha72.com
Have fun!