Circus Pain by Ongoz Games
---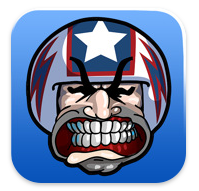 COME ONE! COME ALL! To the GREATEST show on EARTH!
SEE – the death defying human cannon ball!
HEAR – the sounds of pain as he bounces off objects and tries to hit his target!
FEEL – bad for the poor guy. Or.. Nah… he knew what he was signing up for right?!
In "Circus Pain" you control the destiny of Igor, a former explosives expert that figured getting shot out of a giant cannon would be a safer choice of job descriptions. Boy was he wrong…
READY! AIM! FIRE!!!!
Make your way through 55 levels of some of the trickiest shots a human cannonball has ever attempted!
Work through 6 worlds from practicing back home on the farm to the cheers and jeers of the fabled MEGADOME!
To make the shot you'll have to get punched, whacked, smacked, zapped, and sometimes even shellacked before hearing the roar of the crowd that makes it all worth it.
Miss the net and hear the yelps and whimpers from Igor as he plummets to the ground. Life in the circus isn't easy! Earn points based on the total pain, suffering and damage caused to Igor. No pain, No gain!
DRUMROLL PLEASE!!!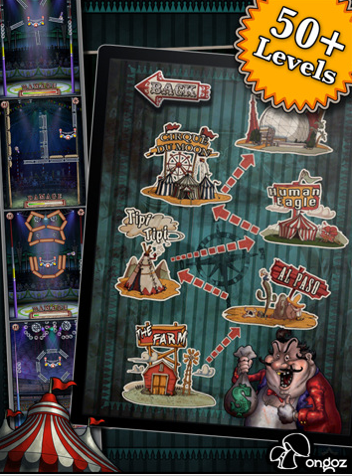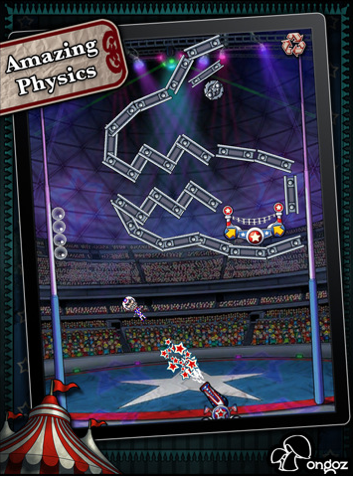 Circus Pain is a universal app available for the iPhone, iPod Touch & iPad and $0.99 in the
App Store
.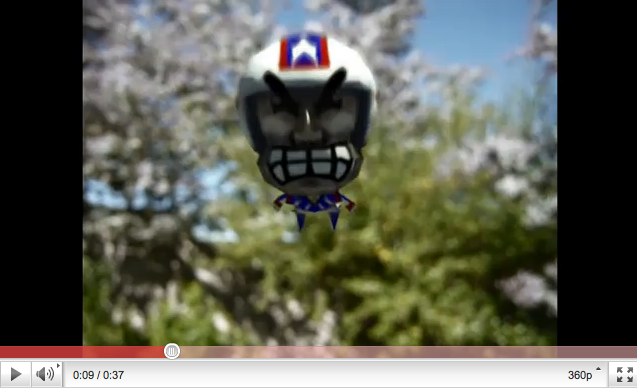 For more info on Ongoz Games, visit their
website
,
Facebook
or
Twitter
.