Free 3D Models and Textures
---
Hi everyone. I'm an independent game developer who set up a Facebook page to share my development process, to share tutorials and to create a repository of free models and textures. Here are a few thumbnails of some of the free assets (There are currently about 30 assets in the library):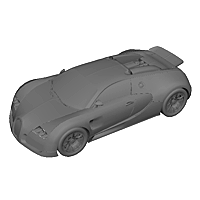 This is a small group of images, as of right now I have about 30 assets residing in the library. I have set up preview thumbnails so you can see what your getting before download and I have displayed triangle counts for all models. If you would like to swing by my page and grab some free assets check me out at:
http://www.facebook.com/fatBOXSoftware
On the left side of my page will be a link "3D Models - Download Link" and that's where you need to go to access the repository. An important note: All of these models and textures are 100% free for commercial usage and personal usage. The only thing I ask is that you drop me an email some day to let me check out how an asset has helped you out on a project...it's entirely optional though.