Dungeon Defenders: Second Wave
---
Excited about this one.
Quote:
Launching exclusive to the Xperia Play & with gamepad controls, and coming to iOS (with iPad 2 HD Widescreen support) and plain jane Android devices soon.

Now back to work shipping DunDef PC/Console

-Jer
shouldn't be long before this is pushed out to iOS devices.
and dont flame about your bad experience with the old version. both on my ip4 and my ipad2, this game has ran flawless and lag free. of course your old shitty out dadted device might not work as well...
Quote:
Features:

-Specifically Designed for your Xperia PLAY! Utilizes both touch and gamepad-based controls, customized user
interface, and enhanced graphics effects.

-Strategic Defense Meets Online Action-RPG - Choose your class, customize your hero & equipment, assemble
your defenses, & participate in action-packed battle to preserve your castle against the invading horde! Each
Hero class has a unique balance & set of weapons, towers, & abilities, for a different style of gameplay.

-Drop-In/Drop-Out Multiplayer - Team-up with friends online to defend cooperatively, with hero classes that
support each other's strengths & weaknesses.

-Prove your legend by battling in the Player-vs-Player competitive Arenas!

-Loot & Level-Up - Grab the mounds of money & items that your defeated foes drop, sell them or store them for
later use in your Item Box! Getting Kills & Winning Waves earns you XP, which can be used to upgrade each
statistic of your character, your skills, your equipment, & your Towers.

-Hordes of monsters & massive Bosses - Armies will attempt to tear through your defenses. Only by employing
the most effective strategies, teamwork, & strong heroes can you defeat such devilish foes! Variety of
creatures, Goblins, Orcs, Dark Elf Archers, explosive Kobolds, & many more. Unique bosses provide epic
battles, taking relentless teamwork to defeat!

-Fight your way up through the Castle! - Each level has a different setting, layout, enemies, traps, & distinct
surprises. Four difficulty settings, which adjust rarity of loot earned. Cinemas tell the tale throughout the

-Campaign. Survival Mode throws infinite waves of enemies until the heroes fall. Challenge Mode allows teams to
tackle any mission with uniquely altered rules!

-A Mountain of Stats - Pore over your session reports to analyze team performance.

-Buy & sell items & services at the shops!


If you loved the first one and happen to have an Xperia Play then it is not even a question on whether to get this sequel. For those of you who, such as myself, don't have an Xperia Play yet, you'll have to wait till you get one to play this or for the non-Xperia Play version to be released. You can grab Dungeon Defenders: Second Wave off the Android Market right now for $9.99. Definitely worth it considering the endless replay value this game comes with.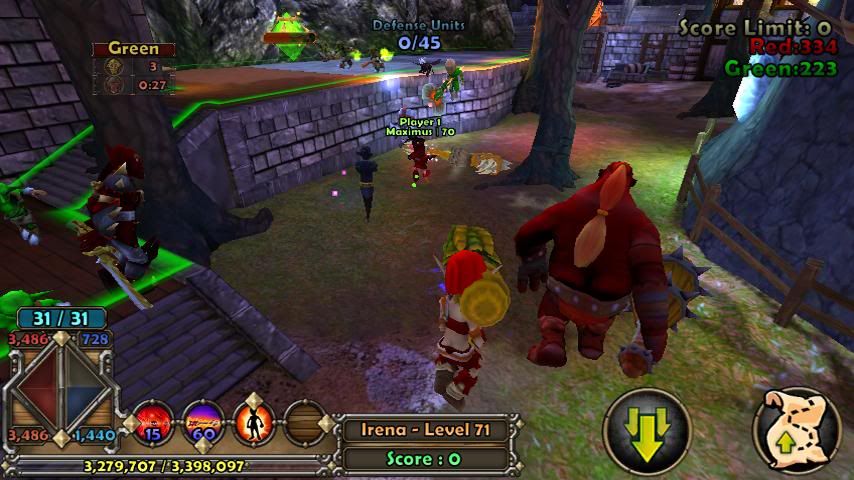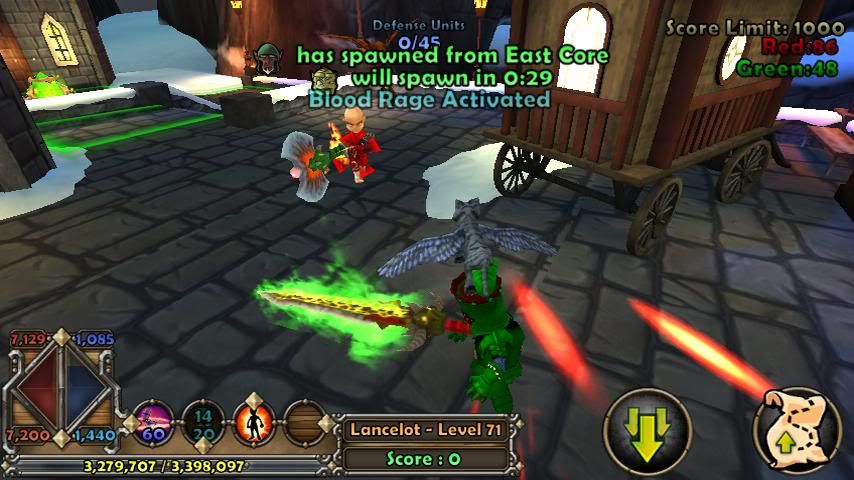 Source
-Brandon
---
Last edited by littlejob; 04-11-2011 at

01:40 PM

.