Clever Buttons by kakburk games
---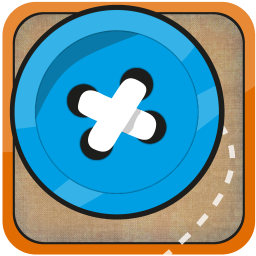 Clever Buttons
GAME IS OUT, see this thread:
Clever Buttons
Hi all,
I'm just about to finish my first game as a solo developer, I plan to release it in a couple of weeks.
The game has two modes - a primary puzzle mode and a bonus fast paced score attack mode.
In puzzle mode you complete levels by clearing all the buttons from the screen by connecting them. This is however not as easy as it sounds and you need to use loops and traps to remove walls and catch falling buttons as well as looking out for blocking yourself with "old" stiches.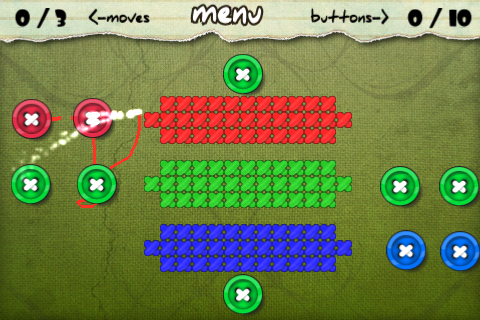 Score attack is a pretty basic mode where you try to get as high score as possible by creating chains and loops and traps for big bonuses. It is meant as a break from the slow paced brain-work the puzzles provide.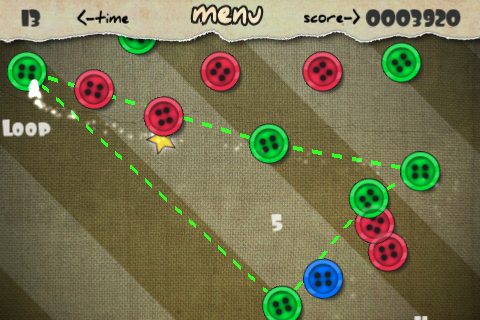 Here is a trailer, note that it incorrectly states that the game is available on the appstore, I'm just not very good at making trailers and didn't want to have to make two
Youtube link
|
Pop Up
And here is me playing the bonus mode; score attack
Youtube link
|
Pop Up
- Linnea
---
Last edited by kakburk; 06-08-2011 at

03:23 AM

. Reason: Added link to released game thread