FunTom of the Opera Goes Live: Promo Codes!
---
The furry little blue guy is finally live on the App Store!
Get ready for one of the craziest and most addictive voice activated games to ever hit the iPhone. Funtom of the Opera puts you in control of a fuzzy blue creature that loves nothing more than to see bottles burst.
Use the sound of your voice to shout out the right tone and shatter your way through the levels. Break wine glasses, explode beer bottles, smash coffee mugs, burst eggs and even wreck iPhones and iPads along the way. But you'll have to act fast because if the curtain drops before the objects break, the show's over!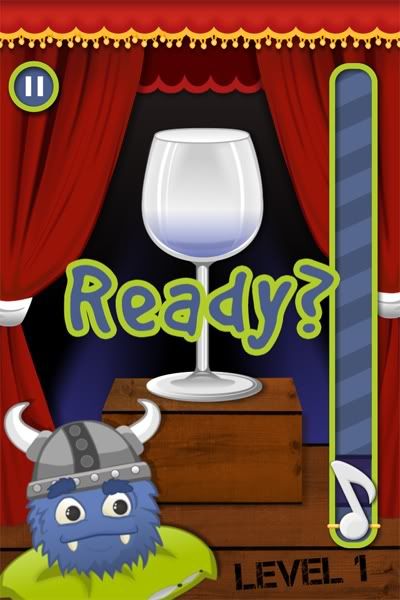 Download FunTom
for iPhone and iPod Touch
FunTom of the Opera 1.0 is only $0.99 USD (or equivalent amount in other currencies) and available worldwide exclusively through the App Store in the Games category.
Promo Codes!
We're giving away 2 promo codes to celebrate the launch - All you have to do is post a comment or share a tweet about the app for bonus points