Music Producer Offering Services
---
Hi
I am 27 and i am a profesional producer. I have been producing music profesionally for around 7 years and have been playing instruments and composing for nearly 20 years. I am clasically trained and I play the piano, guitar and saxophone but my main instrument is the piano. I mainly make electronic music like drum n bass, dubstep, house, trance but i also make funk, jazz and even classical.
As far as iphone music and sound development is concerned I have worked on the game Buster's Flight by 306 Designs
http://www.306designs.com/
producing the music and sound effect assets for the game and they are very happy with my work and I am also in the middle of working on other projects aswell. Outside of that i have also written music for bands and I have produced music for various plays and short films, but I produce music mainly as a solo artist. I also work with vocalists if anyone needed a singer in one of there game sound tracks aswell.
I use Cubase, Ableton and Reason and have advanced knowledge in all of these applications including mastering aswell. I have a full music studio set up with audio monitors, mixing desk, a piano, guitar, midi keyboard, external hardware effects units and so on and so forth so i am totally equipped to work on any project that im asked to do.
Here is a picture of my studio so you can see the equipment that i use.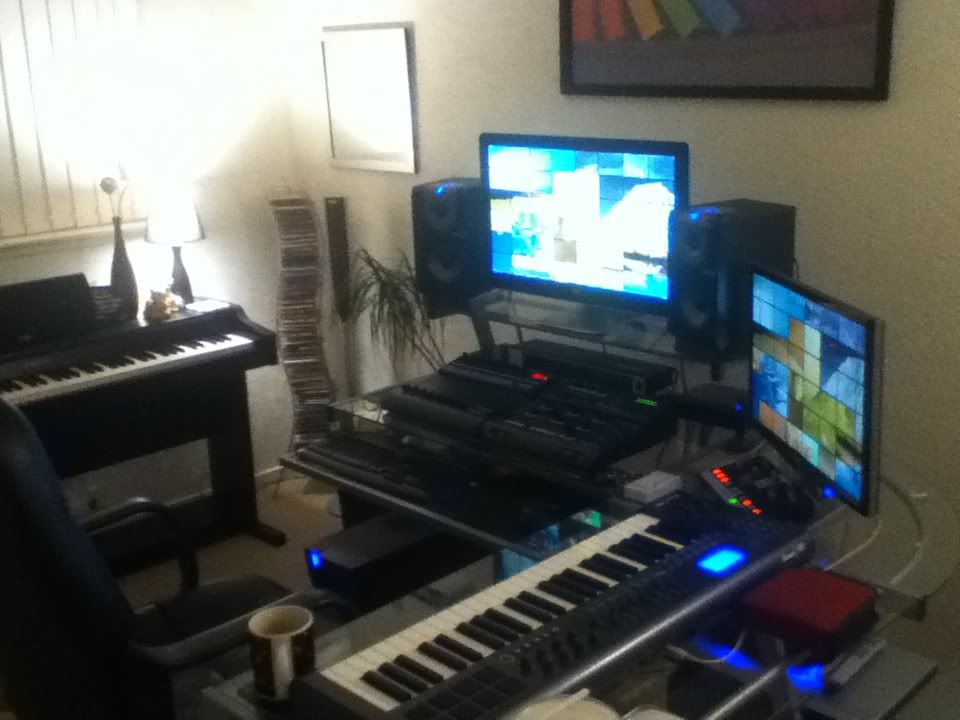 PM me if you would like anymore information or to listen to some songs or you can e-mail me at
dennywatts@hotmail.co.uk
.
Thanks.
---
Last edited by dennymoofoo; 07-14-2011 at

06:19 AM

.