Plz help choose the icon - DEO game
---
Hi folks!
First off, wanted to thank everyone on this forum that contributed in the making of Deo. Your feedback and help is amazing and very appreciated!
We're weeks away from releasing Deo and I can't make up my mind (LOL) on which icon I want to go with. Here are my top 3 styles/picks (3rd from the top of each column).
My question to you: Which one would you most likely click on from the AppStore?
The middle is my least favorite. The left is my favorite because it looks unique and different from most other icons on the AppStore. The one on the right however would probably pop a little more, wouldn't it?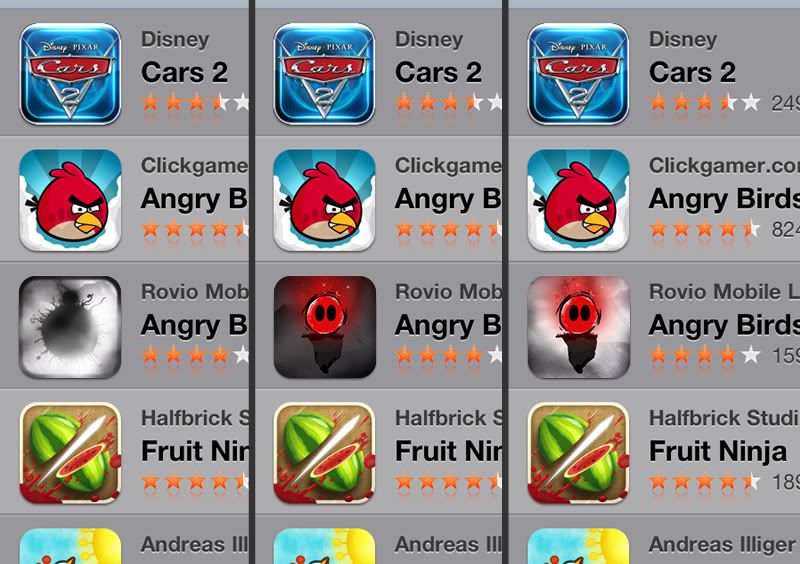 I won't go into details of what the game is about (for those of you that don't know) because that's the type of crowd that will most likely see this icon on the AppStore anyway.
Thanks everyone!!!
-----------------------------------
UPDATED:
These are the new, tweaked versions.
---
Last edited by ImStrapped; 07-08-2011 at

10:23 PM

.