Demonsouls (ARPG) by Lakoo
---
Hello Everyone!
Our next ARPG - Demonsouls is coming to the App Store.
This game is awesome for
- ARPG fans!
- those who like capturing demons!
- those who like to explore--completing a field journal about demons!
---
In this dynamic fantasy action game, your heroic adventure will see you battle with demons, taking their powers through their souls! Guide Thunder, who turns from a simple young fisherman to a legendary hero, through this epic journey, as he discovers secrets in this immersing fantasy world, which will help him save the realms of humans and demons!
Manage your attributes and demonic spell casting and summoning, forge equipment with demonic powers and merge demon souls into new breeds, to do battle with demons in real-time! Embark on epic quests where your responses with character interactions will unlock one of the multiple endings!
---
GAME FEATURES:
1) Classic styled ARPG with stunning visuals and animation!
2) Quests filled with adventure, mysteries and real-time epic battles!
3) Unleash demonic attacks through casting and summoning spells!
4) Summon demons to fight with you!
5) Explore the vast world and complete the Demon Field Journal!
6) Demon horde mode arena!
7) Customize 60 weapons and armor with demonic powers!
---
The official Demonsouls (iOS) fan page in Facebook
---
Talk with us here or follow us @lakoogames to get the latest updates of Demonsouls!
---
Preview of the main characters: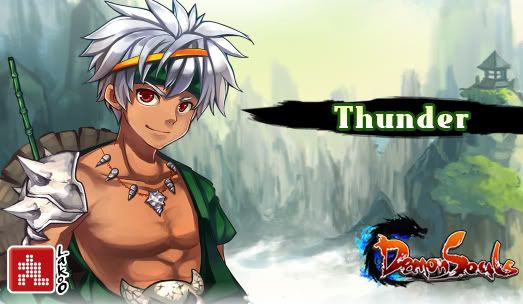 Thunder:-
a young fisherman, accidentally discovered his talent in harnessing demonic powers
River:-
Thunder's childhood friends, with the ability to communicate with the demons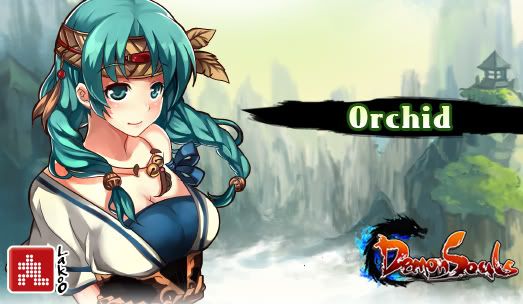 Orchid:-
daughter of a legendary doctor, helping Thunder through all the dangerous times in his journey
---
Here comes the video preview.
Youtube link
|
Pop Up
---
Last edited by Lakoo; 10-09-2012 at

10:37 PM

.