Gauntlet Galaxy - retro arcade style fast-action game
---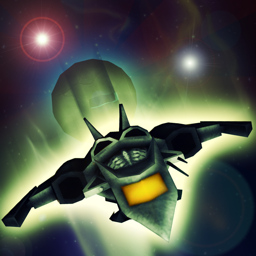 Gauntlet Galaxy is a retro arcade style fast-action game in which you pilot a ship through an endless gauntlet in an unknown galaxy.
Gauntlet Galaxy is a simple game designed to be fun from the get go.
You must rotate your ship to fit through tight spaces and destroy
incoming asteroids to protect yourself and your high score.

The more Gauntlets you complete the more difficult the game becomes
as the screen rotates faster, the game speeds up and you develop a
mild case of tunnel vision.

The developer, myself, will personally refund anyone's $0.70 of the $0.99
to buy the game if they can beat my high score in the 3 Lives Mode.
I will be posting my Game Center user name information on the Leaderboards once the game is released.
More details to come. And no it's not impossible to beat me...
just pretty hard

-Stingman
Selosoft, Inc.