Quote:
Originally Posted by
mobileAge
Hey Gluey fans, we just wanted to let you know the latest update to our liquidy arcade/puzzle game is available now from the App Store.
We've taken full advantage of the iPhone5's extended screen, saturated colors and processing power to really improve on our much loved game. iPhone 4S and iPad 3 owners will also appreciate the vastly smoother blob rendering in v1.1.
Forced into weirdly shaped containers in a far-off land, brightly colored Glueys move around like lava lamp blobs. Players create and remove like-colored blob clusters as they split and merge in infinite ways; no two games play the same way twice. You must also use strategy to manipulate gravity, locks and bombs to achieve high scores. However, poison bottles, toxic waste and bottomless pits will bring things to a sticky end if you don't keep your wits together.
★★★★ "Gluey is tons of fun, but this game will actually make you think and not just go crazy. In fact, in a good way, you will go crazy, maybe even develop obsessive compulsive disorder. Gluey is that addictive." — Givemeapps.com
★★★★★ "Gluey is an original and stylish puzzle game. Deeper than what you may expect. — whatsoniphone.com
★★★★ "We loved the way they sloshed and gurgled in their container providing a brilliant showcase for fluid dynamics on iOS. " — gametrender
Score: 9/10: "Gluey is a lot of fun, and the dynamically flowing game board keeps the player on their toes." — iPhoneLife magazine
Gluey features
• Join and remove liquid blobs that move in life-like ways.
• 37 challenging levels that never play the same way twice.
• Fun power-ups and tricky hazards keep the game fresh.
• Full support for the iPhone 5 enhanced screen.
Game trailer:
http://www.mobileage.com/gluey/trailer
App Store:
https://itunes.apple.com/us/app/gluey/id504876423?mt=8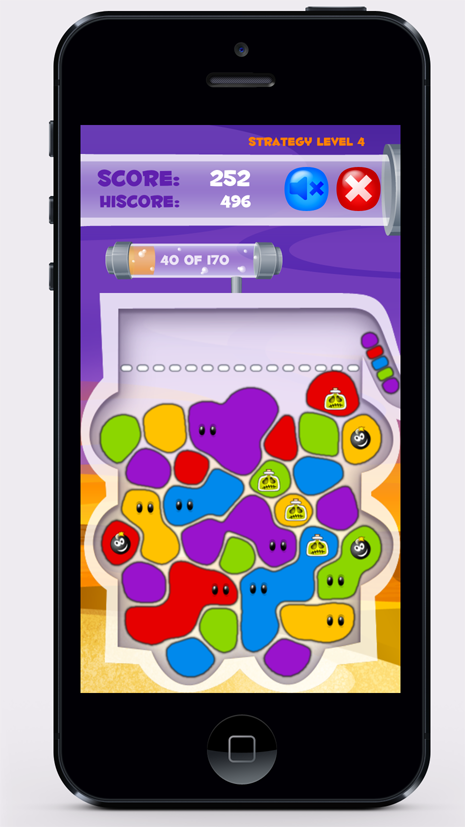 Still a great game and while still not universal, with this latest update it looks damn nice on my iPad 3!
---
Tim "Lord Gek" Jordan, Game Consultant
Twitter:
LordGek

GameCenter, iTunes:
Lord Gek
My iTunes Reviews