Sentinel 4: Dark Star - coming 2014 from Origin8
---
Sentinel 4: Dark Star is APPROVED and launches THURSDAY 14th AUGUST!

New beta screenshots here on our blog, or click the thumbnails below.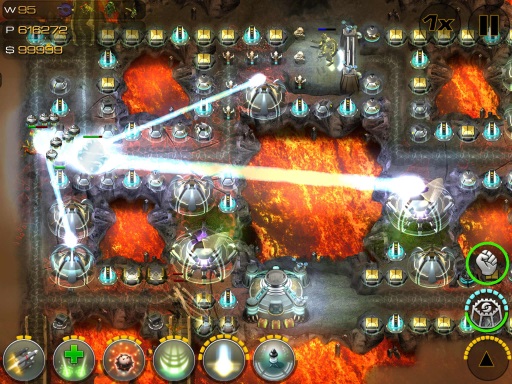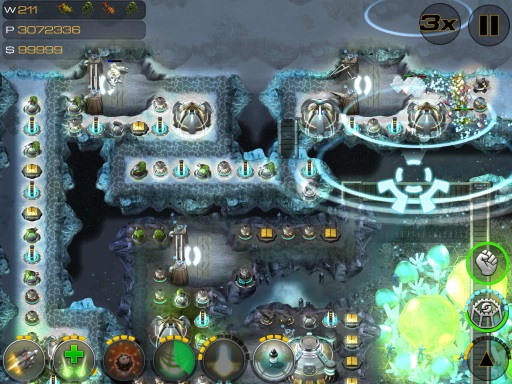 Sentinel 4: Dark Star
is now officially in development! I'll be keeping this thread up to date with the latest from the crew, and we'll be relying on your comments and feedback to help us make the best Sentinel game yet.
For starters, check out our
teaser blog post
. That should be enough to get some speculation going
FAQ
(ongoing)
Sentinel what?
The Sentinel games are a hugely successful sci-fi tower defence series.
Sentinel: Mars Defense
started it all back in February 2009, and was followed by
Sentinel 2: Earth Defense
and
Sentinel 3: Homeworld
. Sentinel games can now be found on iOS, Android, PC and Mac.
Sentinel when?
Our current estimate is simply
when it's done
, and we'll keep you updated as we get closer to completion.
Sentinel on what?
Device requirements aren't yet set in stone, but we're currently targeting the iPhone 3GS up and iOS 4.3 up. Some fancier graphical effects may be reserved for higher end devices. For those of you interested in other platforms, an Android port is definitely on the cards; PC, Mac and others are under consideration.
UPDATES
Teaser blog post/announcement
Dev Blog: Groundwork
Dev Blog: Aliens Fight Back!
Dev Blog: Stronghold
Dev Blog: Endlessness
Dev Blog: The Power of Towers
Competition: Name an Alien
Dev Blog: Path Defense
Dev Blog: Sight Beyond Sight
Competition: Name the New Commander
SUGGESTION THREADS
Towers
---
Last edited by Repair Drone; 08-11-2014 at

10:53 AM

.