NARR8 [is a unique new channel for entertaining]
---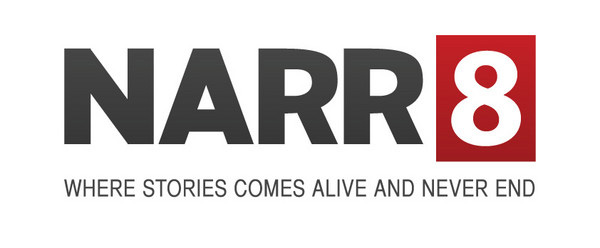 NARR8
is a unique new channel for entertaining, enlightening, and engrossing series of dynamic motion comics, graphic novels, and even nonfiction. Each series offers an entire universe of episodic content.
NARR8
isn't simply an eBook platform, nor is it simply a standard educational or edutainment app. Instead,
NARR8
offers an unprecedented level of interactivity, animations, HD audio, and special effects that make stories come alive at your touch. The app offers a huge array of different content, including in-depth studies of world history and popular culture, as well as comic-book superhero tales to fantasy fiction, sci-fi, and horror. Expand your horizons...try
NARR8
now!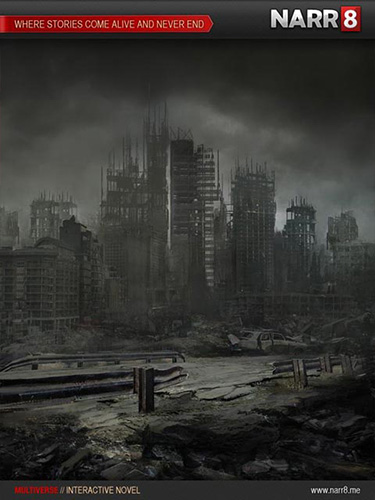 Features:
— Free interactive series
— New episodes on a regular basis
— Rich & growing collection of themes and genres — anime, mythology, fantasy, sci-fi, horror, world history, and more
— Unique visual, text, and interactive content
Currently
NARR8
features the following series:
— Fear Hunters - Interactive novel about a team of psychiatrists who do battle with monsters that lurk in the subconscious minds of their patients
— Multiverse - Interactive sci-fi novel about an elite paramilitary corps that traverses parallel worlds
— Chronographics - Nonfiction series that explores world history from a unique perspective
— Paradigm - Nonfiction series that delves into popular fiction, technology, and life sciences
— JAM - motion comic that takes place in an unusual world where the laws of nature are actually the laws of classic video games
— Subject #9 - motion anime comic about a group of mutants who escape a mysterious lab to discover they have incredible powers
— Prodigal Angel - motion anime comic about a character with the ability to "possess" other people, and the trouble this kind of power can cause
— Final Feat - motion fantasy/mythology comic about an epic war between mighty heroes and ancient monsters
NARR8
YouTube
channel:
https://www.youtube.com/user/NARR8OFFICIAL
Welcome to a world of endless wonder, knowledge, and adventure, delivered to you regularly in constantly-updated episodes! Read, watch, and interact with
NARR8
!
iTunes Store:
https://itunes.apple.com/app/narr8/id559770353