The Walking Dead : ASSAULT - (Action Strategy) - @RobertKirkman hosting competition!
---
DAILY challenges and prizes until the 21st, worldwide!
You can win signed, Ebay-friendly merch direct from Robert Kirkman himself. All you need to do is sign on around 11am each day and take his challenge.
And expect a big surprise unveil within the next few days.
He's already given out signed editions of the limited issue 100 Walking Dead comics and the prizes are going to get better each day.
Here's a screengrab of prizes from a few days ago...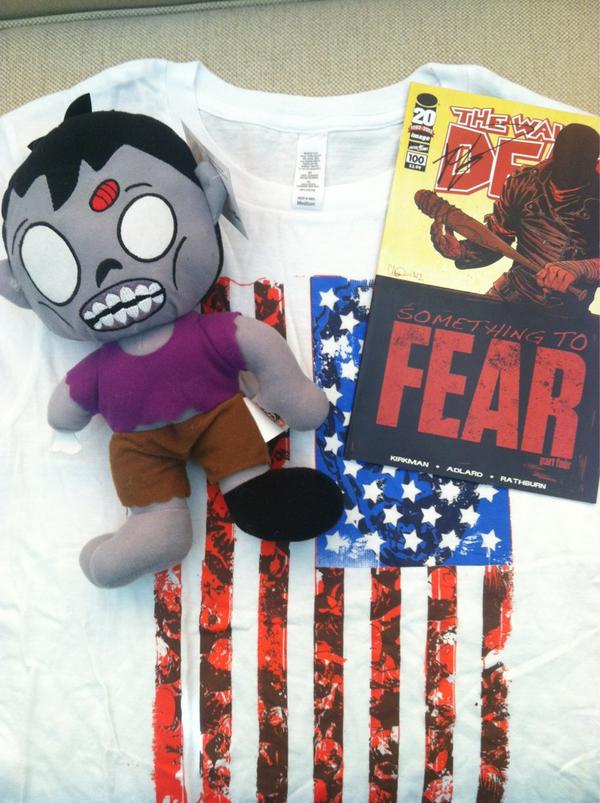 Check here for the details.
http://www.skybound.com/skybound/201...pocalypse.html
I've copy-pasted here for the lazy...
Quote:
Skybound, publisher of The Walking Dead: Assault and Robert Kirkman, creator of The Walking Dead, Invincible, Thief of Thieves and Super Dinosaur, is hosting "The 9 days of the Apocalypse", a celebration of our forthcoming apocalypse as predicted by the Mayans.

To celebrate this pivotal event in human history, Robert Kirkman is hosting "The 9 days of the Apocalypse" event, where every day at 11AM PST on his Twitter feed, @RobertKirkman, he will set a new daily challenge for players of The Walking Dead: Assault.

Winners of each challenge will be awarded prizes that will be kept secret until the challenge is made, however, know that some of these will be very special items you will not be able to find anywhere else.

The Walking Dead: Assault was released on Nov 30th to wide acclaim from reviewers and players alike, gaining an average of 5 out of 5 stars from over 4,000 reviews.

More content and episodes are scheduled for release, with the first new content to hit before the New Year.
Here's the feed to follow for those who wish to partake:
http://www.twitter.com/robertkirkman
Any questions, throw em here!