*NEW* $25 iTunes Giveaway [BoxCat] FB Like for entry!
---
Hi TouchArcade Members!
BoxCat LLC is starting our NEXT $25 iTunes Giveaway!
Please visit
http://box.cat
for entry!
Also,
if you comment in this thread, we'll count it as another entry! These entries will be independent of any other entries, so no private information is needed.
Now, about
NAMELESS: THE HACKERS
-----
Plot Synopsis:
A group of hackers are hired to retrieve a file and find themselves in the middle of a deep conspiracy. It's up to them to prevent a global catastrophe.
Features:
Choose-Your-Own-Dialogue
- Be a part of the adventure with the dialogue choice system. Watch as the awkwardness in the room reaches a critical failure.
Beautiful Anime Characters
- Drawn from very talented anime artists!
Original Music
- Featuring over 15 original tracks inspired by old school RPGs with a new twist.
Interesting Battle Mechanics
- Not your typical RPG battle! Learn to counter enemy attacks with card-like battle mechanics. Deal maximum damage after opening a system vulnerability to the enemy computer.
Collectible InfoCards
- Go around the world collecting Infocards! These cards contain snippets of information about technology, and provide stat boosts. Different card stats each time when you collect! Collect ultra rare cards for extra stat boosts!
Upgrade Progression
- The game has 20 different upgradable skills! You decide what skills you want to use and abuse!
Explorable World
- Explore the world with 13 different cities based on the real world. Meet interesting characters who will inform you of the world around. Help them or troll them. It's up to you!
Support Indie Developers
- Please help us prevent scurvy so we can work on more titles
--SCREEN SHOTS--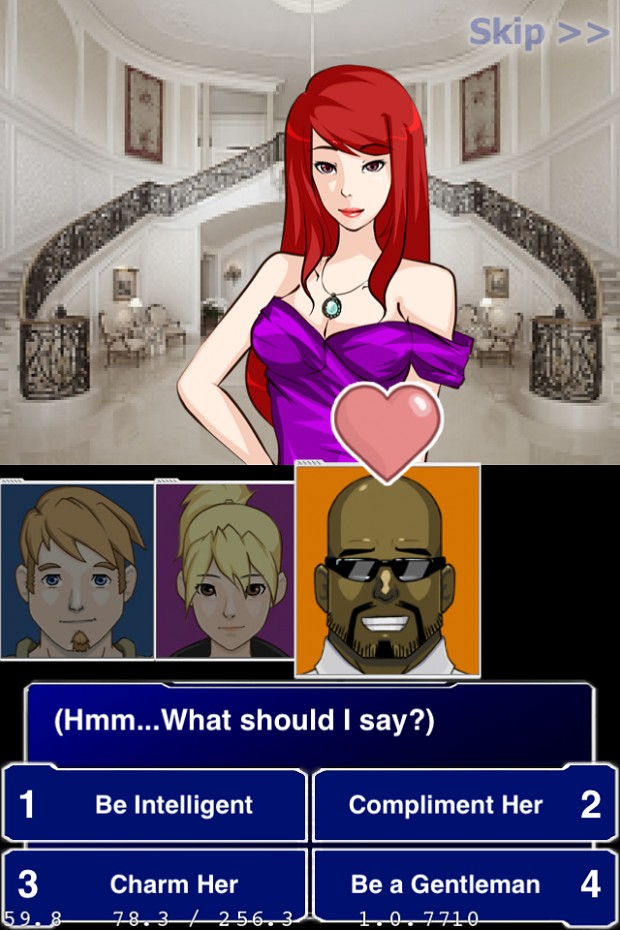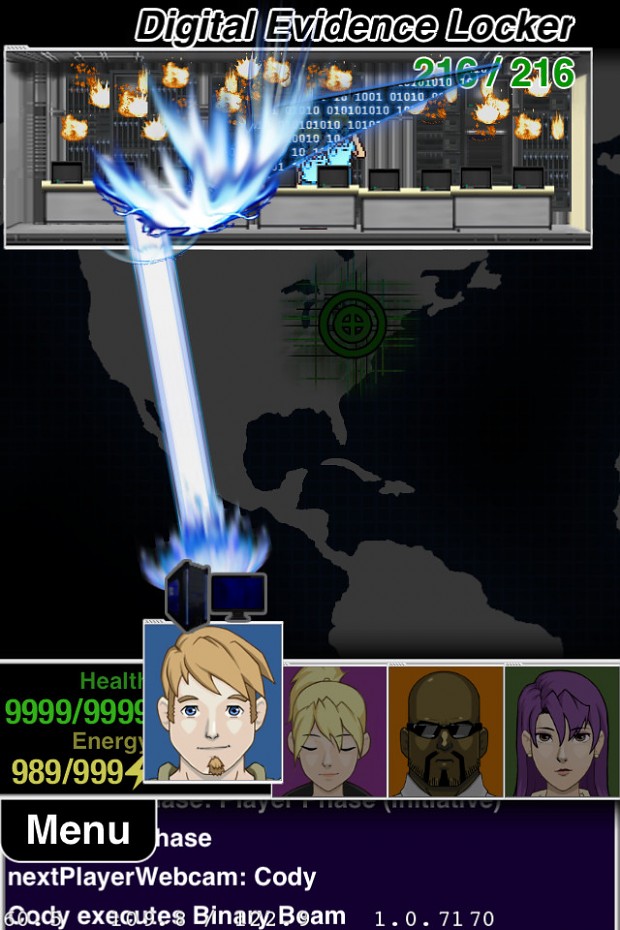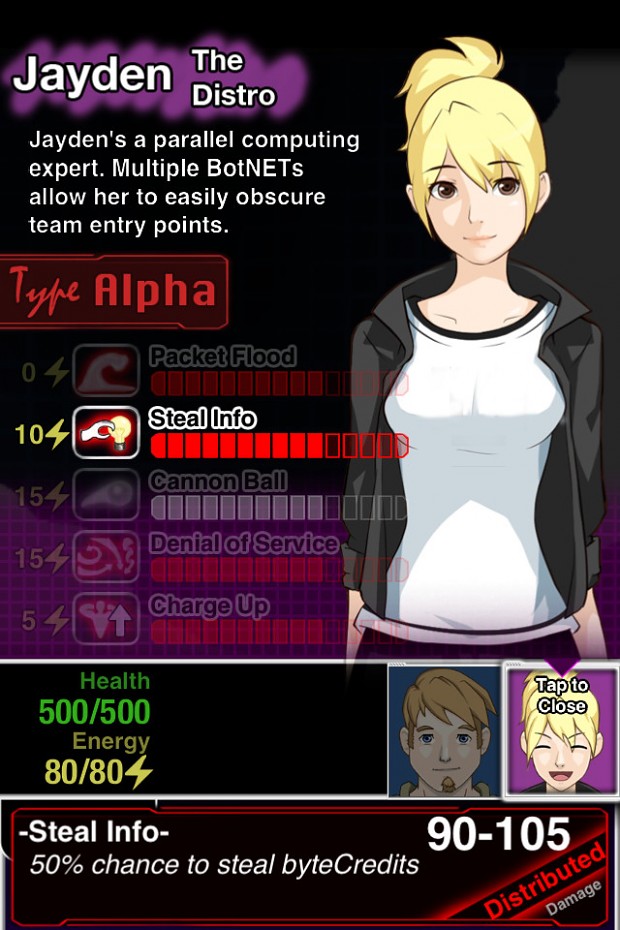 Good luck everyone!!! For more information about the game, visit
http://gdc.box.cat