Overkill 2 - shooter with realistic 3D weapons (by Craneballs) [universal, F2P]
---
You can sign up at
Overkill 2 Homepage
now for a free MP 40 in Overkill 2.
The new exploding teaser for Overkill 2 is here!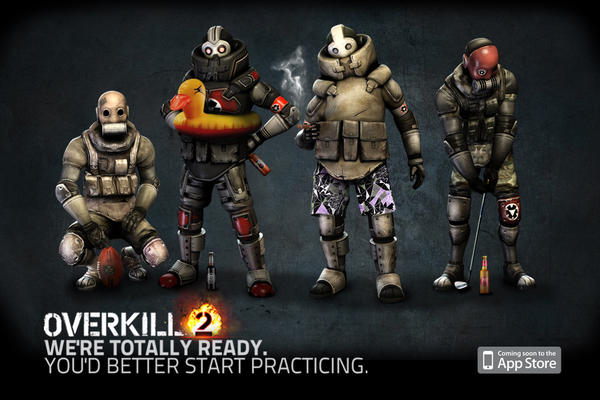 We are happy to officially announce Overkill 2.
Overkill 2 is a first person shooter with heavy emphasis on weapons, weapon customization and upgrading.
OK2 follows the success of the original OVERKILL, our first shooter on mobile devices. Overkill 1 has over 10 million downloads on iOS alone and 4.5+ ratings. You can imagine the weight of responsibility we feel when working on Overkill 2
You will be able to tell if we succeeded very soon. Overkill 2 will hit the Appstore in
March.
Feel free to ask any additional questions, we will be more than happy to answer them.
Craneballs Team
PS: A few screens from the game menu:
This is the gun upgrading screen where you can put all sorts of upgrades on your weapons and rotate and toy with them anyway you please.
This is the gun shop - work in progress still, but it gives you a fair idea
---
Last edited by craneballs; 03-20-2013 at

05:11 AM

.