Warping War Pig - Zoom 'N Boom Arcade Sensation!
---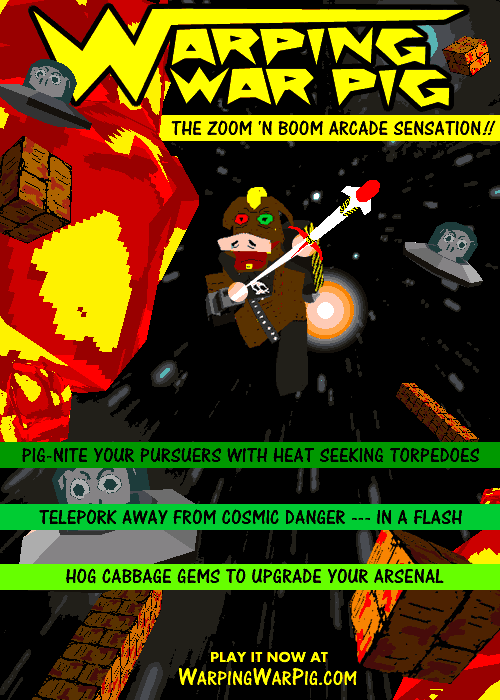 Youtube link
|
Pop Up
Twitter Page
Warping War Pig was submitted to Apple but rejected and re-submitted with an anticipated release by February 5th, 2013. Not everyone is ready for the humor of Quimdung but no one can doubt their creativity. Flash version available at
warpingwarpig.com
.
Consider also Quimdung's previous releases, all of which are free,
Four Winds Fantasy DX
(action RPG),
Pexer's Tower
(puzzle),
Gamedog
(retro greyscale collection), and/or
Cave Rescue
(dungeon crawler).