★★★★★ Introducing Facinate Chinese New Year - Funny New Year's Props
---
Hello everyone,
Chinese New Year, one of the most popular festival is coming! Are you preparing to celebrate for this holiday?
Facinate Chinese New Year app will get you into the holiday spirit. The latest Facinate app from i-App Creation Co., Ltd. has arrived on The Apple's App Store!!
Facinate Chinese New Year
"We create this app for celebrating the most popular festive season in China. We hope many people will enjoy sharing this fun app with their family, friends or someone special in China and around the world. It's doesn't matter where you live in, Because you can now using Facinate to celebrate from anywhere, anyplace in the world"
Celebrating the year of the snake, users can experience the gorgeous of Chinese themed design, sound effect and more. For this version, we've added 3 languages in iTunes Description and iTunes Ads including...
- English,
- Traditional Chinese,
- Simplify Chinese
Features in Facinate Chinese New Year™
- D.I.Y. iPhone, iPad and iPod touch background
- 14 Filters
- Special Chinese ornaments, 10 Frames
- Tons of stickers, such as accessories, hats, masks, and more from 6 categories
- Upload directly to Facebook, Twitter and Instagram
- E-mail Sharing
Facinate Chinese New Year™ is available world-wide from Apple's App Store for iPad, iPhone, iPod touch. Also support iPad Mini, and iPhone 5. Requires iOS 4.3 or later.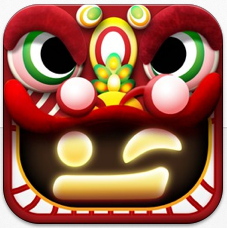 Download Facinate Chinese New Year on The Apple's App Store
We'd love to read your review! share with us.