INheritage, a New Breed of SHMUP Game!
---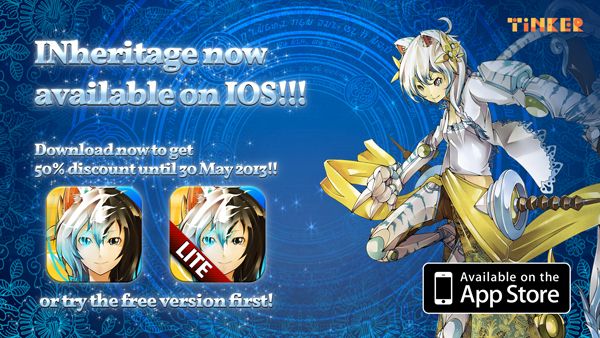 Hi everyone, we're Tinker Games and we'd like to announce our upcoming game, INheritage: Boundary of Existence! INheritage: Boundary of Existence is a horizontal STG or shoot'em up game which combines Indonesian culture, anime-style artwork, and visual novel into an engaging adventure. We hope players who like Touhou Project and Deathsmiles will love INheritage: Boundary of Existence!
FEATURES:
• 5 unique cities based on real cities in Indonesia divided into 11 amazing stages
• over 20 enemies based on Indonesian urban stories, complete with each's unique characteristic
• 5 explosive special attacks with different gesture command
• 3 difficulty levels to challenge yourself
• 4 Rakyans; mystical animals who will accompany your character throughout the journey, to be unlocked
• Deep storyline - an engaging story with a touch of Indonesian mythologies in a fascinating visual novel
• High quality original background music - a wonderful fusion of modern and traditional instruments
• INheripedia - an encyclopedia of characters, places, culture, and traditional weapons of Indonesia which appears in Inheritage
You can watch the trailer here:
Video
Youtube link
|
Pop Up
We look forward for your feedback!
Thanks.
---
Last edited by dheco; 05-24-2013 at

04:26 AM

.