Touch Arcade Forum Eden World
---
Hey, I'm Hoggy, from the chatroom
This is what I've been wasting time over the last few weeks, a creation of the TA forums using the iOS game 'Eden - World Builder'
I had this idea for about a couple of weeks when I was imagining what the chatroom would look like in a 3 dimensional space. This thought in my head expanded quite a lot and I decided to craft this. I made it on Eden due to months of experience (about 10 now) crafting stuff on it, and the fact it has infinite world space unlike Minecraft
BUILDINGS SO FAR
- TA Logo
- Lurker Wall
- Spam Police Station
- Mod Cave
- Bouncy Castle
- Flume Of Doom
- Chatroom
- Chatroom Housing (for the people in the chatroom)
PLANNED BUILDINGS
- iCade Supporter Club House
- Eli, Jared, Brad Mansion (individual mansions)
- Brony Club House
- Freemium Supporter House (in shape of freemium thingy)
- Cinema
- Dev House (shape unknown)
- Supermarket (for completely no reason)
- Pool
- Dead Trigger Flame War Battlefield (with Supporter Side, Hater Side and Camp For Flame War Refugees)
- *insert more ideas here*
Sadly I don't have time to take pictures of everything and give you an in-depth guide, so here's a little guide to the buildings
TA LOGO
A re-creation of the TA logo you walk through to enter the city
LURKER WALL
A wall connected to (and entered through) the TA Logo, where lurkers watch
SPAM POLICE STATION
Bottom Floor: Prison, so far there are a few criminals in there
Ground Floor: Reception Area, a seating area and a receptionist area
Lockers and Showers, Bathrooms
Cafeteria
2 Interrogation Rooms
1st Floor: Offices for Spam Police (13), tables in middle, balcony
Outside: Covered Balcony with Pillars
MOD CAVE
Ground Floor: Small Mountain
Underground Floor: Gigantic Cave
BOUNCY CASTLE
Room made of bouncy material to bounce in
FLUME OF DOOM
Water elevator up to top of world, drop straight to down to some ice on bedrock, and enjoy the ride
CHATROOM
20X20, green, beer cupboards, counter, coach and TV, table to converse at, emergency water trap which defies physics
CHATROOM HOUSING
Rooms for floors 1-4 go as follows:
1st name= bottom left
2nd name= bottom right
3rd name= middle left
4th name= middle right
5th name= farthest middle
1st Floor= laxking, picohero, Evil-Robot, Jacob007, Capricornman
2nd Floor= Pocketnova, Gryphon, Slammajamma, Mort, saanslit
3rd Floor= Lost_Dep, Regret, JBRUU, Ninja, Midian
4th Floor= Hoggy, Killjoy, Sambo, Kenny, Connector
5th Floor= Eating Area, Bathrooms (left=female, right=male)
Roof= A random chip taken off the edge with no explainable reason
Attatched is an image of the TA logo, part of Lurker Wall and part of the Spam Police Station
If you want to go on this world, search up this world name on Eden
CURRENT WORLD NAME=TOUCH ARCADE FORUM WORLD BUILD 1
Interesting links:
Eden- World Builder on App Store
TA Chatroom
Mod cave origin
Notes:
-No Connector, Eden doesn't support Airplay or iCade
-Build 1 took (probably) 15-20 hours to make
-Flume Of Doom was once called 'The Way To Get To Defred's House'
Thanks for reading this, thanks if you download the world and check it out, this is just me doing this on my own, comment below if you have criticism and/or recommendations
EDIT: 12/5
So, this is the only thing I've really done in the couple of weeks. Damn you Vice City, School, Holidaying and General Lack Of Ideas
THE GOTW POLLING BOOTHS AND ICADE CORE SUPPORT GROUP[/size]
GOTW Polling Booths
Booths for voting in, TV's on walls to showcase games, tables for information filling in
iCade Core Support Group
TV for playing games in big screen...you got a building shaped off of an iCade Core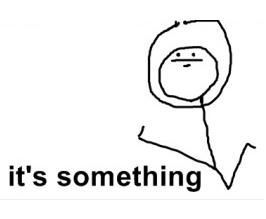 ---
I'm just lurking here...menacingly!
---
Last edited by Hoggy110; 05-11-2013 at

07:06 AM

.