Can Knockdown 3 Photo Contest – Win cool t-shirt!
---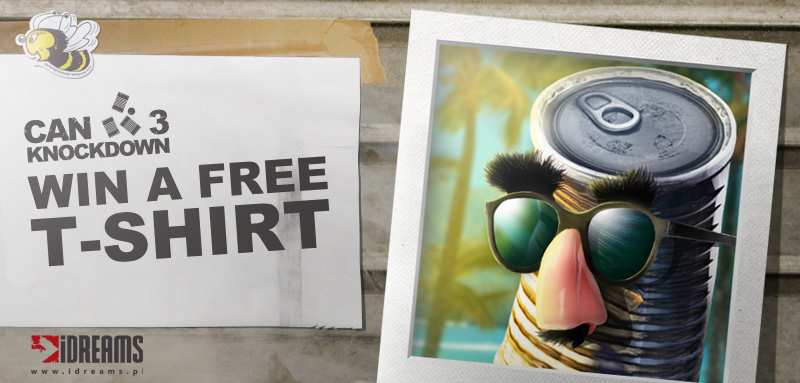 We would like to invite Touch Arcade community to take part in our photo contest, which give you the chance to win one of our original t-shirt for free! To find out more about how you can get a free t-shirt delivered to your door, just have a look at the contest rules listed below.
Contest Instructions
Take a funny photo of a tin can wearing a pair of sunglasses, hair, moustaches or any other requisites. You can also draw something on the surface or cut it with the scissors. Simply use your imagination and decorate the can. Remember, the final creation should be funny! Share the photo with us here in this thread. We will pick our favorite among all the submissions. The photo receiving the most votes in our HQ will be declared the winner.
Contest prize
Amazing Can Knockdown 3 t-shirt! You can choose the design (check the photo below) and the size (M, L, XL, XXL).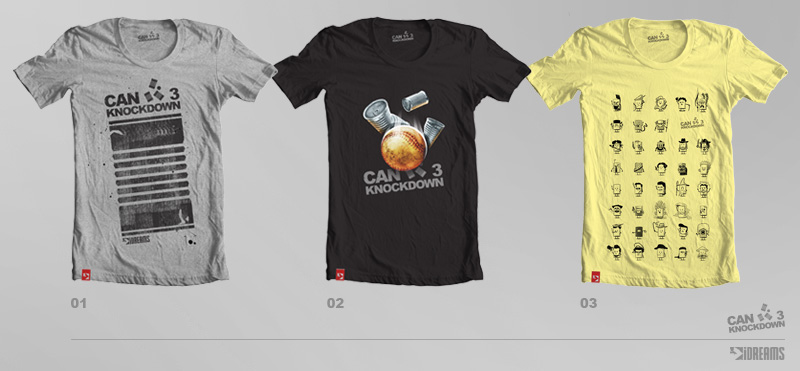 Contest Starts
May 8, 2013 @ 09:00 pm (CEST)
Contest Ends
May 12, 2013 @ 11:00 pm (CEST)
Contest Terms and Conditions
1. Photos can be uploaded on Touch Arcade forum starting 09:00 pm CEST on May 8, 2013. Deadline for submitting entries is 11:00 pm CEST on May 12, 2013.
2. Only one entry per person. It is the responsibility of each entrant to ensure that any images they submit have been taken with the permission of the subject and do not infringe the copyright of any third party or any laws.
3. Photos will be judged on originality and artistic merit. The judges are Infinite Dreams staff members.
4. Copyright in all images submitted for this competition remains with the respective entrants. However, in consideration of their providing the Competition, each entrant grants a worldwide, irrevocable, perpetual license to Infinite Dreams to feature any or all of the submitted images in any of their publications, their Facebook Fan Page and/or in any promotional material connected to this competition.
5. Once all entries have been received, prize winners will be selected by iDreams and announced on Touch Arcade forum on May 13, 2013.
6. The prize will be shipped after May 13, 2013. Due to variance in shipping distances, it might take approximately 7-14 business days to arrive.
7. It is a condition of entry that all rules are accepted as final and that the competitor agrees to abide by these rules.
8. Contest rules are subject to change without notice.