Solar Flux HD from Firebrand Games
---
Hi Everyone!
Firebrand Games are very excited to be announcing Solar Flux HD coming to iPad in August.
Youtube link
|
Pop Up
Explore the farthest reaches of space and solve celestial puzzles in Solar Flux HD! Set in 2107 with the universe in decay; pilot your ship through the cosmos to save dying stars. Collect critical pieces of plasma for stars before devastating supernovas lay waste to our fragile universe.
Features:
•
Learn to Fly
: Rocket around the universe with physics based controls that react to your every touch. Use gravity to slingshot your ship around planets and moons. It's not all burning your thrusters as you will need to learn to brake and avoid the perils that wait in the darkness.
•
Danger Awaits
: While the heavens are awe inspiring, they are filled with black holes, asteroids, scorching suns, force fields and mines. Capable of destroying your ship in a moment's notice.
•
Trials and Tribulations
: Different environments change the goal of each solar system. Players will have to adapt to challenging settings: one level may have you conserving as much fuel as possible while the next tests your reflexes in a race against time.
•
Explore the Unknown
: Beautiful, high definition graphics make the 4 different galaxies and over 80 different solar systems a wonder to behold.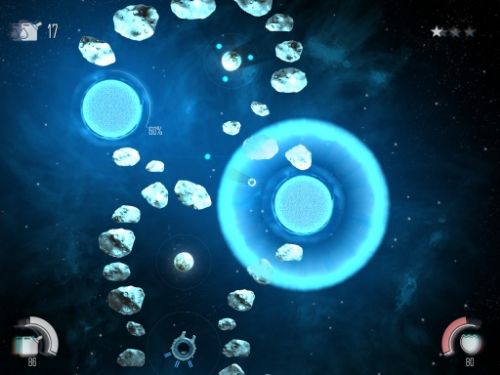 We look forward to sharing our upcoming news and updates!
Thanks,
Firebrand Games
-------------
For more information please visit:
Facebook:
https://www.facebook.com/SolarFluxHD
Website:
http://solarfluxgame.com/
Follow us on Twitter:
https://twitter.com/firebrandgames
---
Last edited by FirebrandKnight; 08-02-2013 at

03:15 PM

.