Ironfist the making of<character modeling for beginner>
---
Iron Fist Boxing : The Making of
by vincent black, blackmamba and el chupacabra (info@realtech-vr.com)
We been working on our game ironfist boxing for over a year now, lot of the feedback we got was about the look of the character, the following is a quick overview of our creating process

Conception

First, we talk about what kind of character we would like to have in the game and what would be his features... like his name, origins, his fighting style and overall design. We also write down a basic background story for him. At this stage no artwork is really needed and it doesn't take too long untill we all agree on him.
Once we are okay with the character identity, the creation process can start.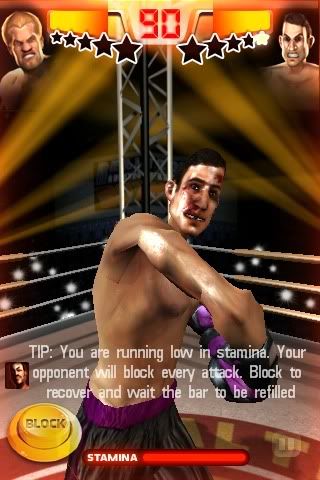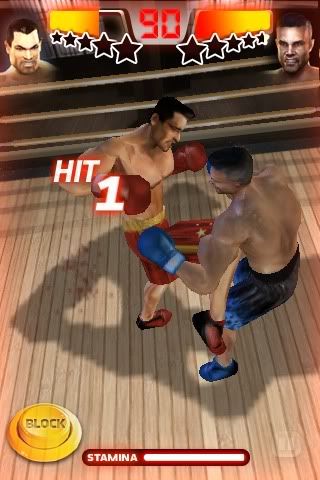 Modelling a character
Most of our character are modeled in 3dsMAX, it's one of the software most widely used by video games companies. It's quite an expenssive licence, but we are able to create everything we need with it.
The body and face is modeled upon the nature of the fighter, for instance we'll make him a good looking face if he's rather a good guy. The overall shape of the body should also reflect his age and origin.
The overall design of the characters is meant to be easily recognizable and to have a lot of charisma. These are the trademark of IronFist's models.
If you are interested in learning 3d modeling, there's a free alternative: blender 3d (
http://www.blender.org/
).
There is a range of software that may retain your attention : maya, zbrush,muddbox,soft image...
Our engine allow each character to have around 2000 triangles. It takes around 8 hours to get an ironfist model done from scratch.

Unwrap and texturing
Once we are happy with the shape of the model. It's time to unwrap it so we can create his textures. This could be done with 3dsMAX, but other software like uvlayout or unfold3d can do the job much quicker.
This is when we draw all the details of his body, face, muscles and outfit. the best way to do this is to use software that allow user to directly draw the texture on the surface of the 3d object such as zbrush or bodypaint3d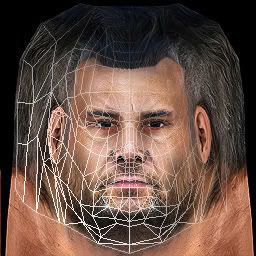 when the texture is drawn we have a wide range of effect we can apply to the skin of the character such as fresnel, specular effect, bump or normal mapping, etc... It allows even more volume and detail, specially when the character is in motion since these effects interact with the lights.

Skinning and rigging
The rigging is the process of creating the structure of bones that will help to animate the characters. It's like a skeleton inside the model that you can manipulate. That is what you use to animate the character. The skinning is when you link the model to the skeleton and make it able to bend according the bones position. It's the most complex and somehow boring part of the whole process. But it's also one of the most important.
Animations
The animation process takes also place in 3dsMax. A whole set of moves (attacks, blocking, hittings) is created based upon a specific martial art. There are 6 different style of fighting in IronFist and we had to make sure that each one of them has distinguishable moves.
Also a set of signature moves have been created for the Super attacks, they are unusal but powerful moves the player can perform. Each Fighter has his own set of 2 Supers no other fighter has.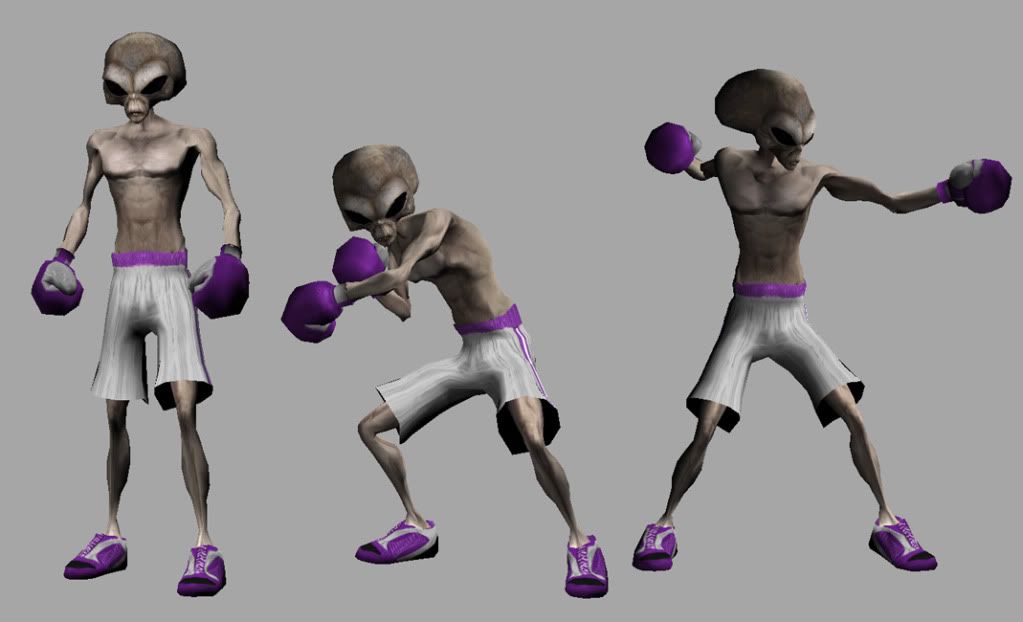 Facial animation
We now have a character almost ready to be add to the roster...however his face is pretty static. So we need to create what we call facial morph target. It's a variety of basic expression (smile, scared, rage, pain, and more) created in order to make the character even more alive.
During the fight the AI will display expressions according to some events such as the current health, if the character is hit, if he's winning or losing.
The AI is also able to mix those morph target to create even more expressions during the fight. for exemple mixing rage with smile ...will create a psycho crazy look.

Beyond iron fist boxing
We started to work on ironfist just over a year ago. At that time the iphone 3gs was not release. When it came out we tried our best to use ability of the device. However due to the way we originally build the asset did not really fit the requierement of the 3gs. If we where to rebuild everything for scratch with the architecture of the 3gs in mind we could achieve something much better...our futures game will most definetly take the 3gs in consideration ...The future is bright for iphone gamers...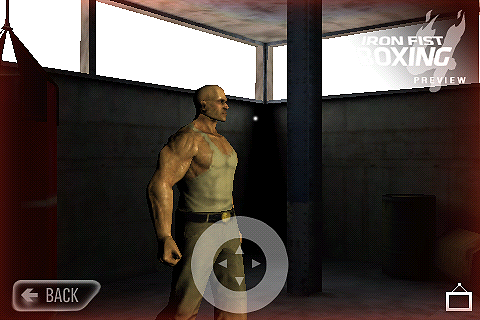 Iron Fist Boxing 3 Prestige edition has just been released on the App Store. You can get it from this link:
http://linktoapp.com/iron%20fist%20boxing/
You can also check the game running at this YouTube(tm) video from this link:
http://www.youtube.com/watch?v=73FyKVgYiZI
Add official game thread link:
http://forums.toucharcade.com/showthread.php?t=36577
---
Last edited by Bmamba; 12-10-2009 at

03:04 PM

.