'Angel Wing' by Quantum Sheep - space pewpewpew action :)
---
(just to be clear, 'Name to Follow' isn't the name of the game. Though I kinda like it!)
Hello Denizens of the Touch Arcade Forums (or DOTTAF as I affectionately call you in my head)!
Hope you're all well!
Sorry I've not been around much - I've been very busy learning new stuff and polishing the old, but I'm finally happy to say I've got a new game in the works and it's coming along quite nicely!
It's an 'on rails' sci-fi shooter!
*ears prick up* Who said 'yuk!'? *peering into the crowd*
Was it you?
Hmmm... well, don't fret! I've got lots in my head for this game which will hopefully make you think more 'oooh, this is fun!' rather than 'oh, it's an on-rails shooter'
Think of it as a cross between the original Star Wars arcade machine (the sit-down one) and Namco's Starblade (I love both those games btw - the first is possibly still my fave arcade machine ever!)
The game has what I think is a really lovely lovely look to it - but I'm saving that for when I'm ready to share!
In the meantime, I've released a few screenshots that give nothing away on Twitter! :P
Like this, for example: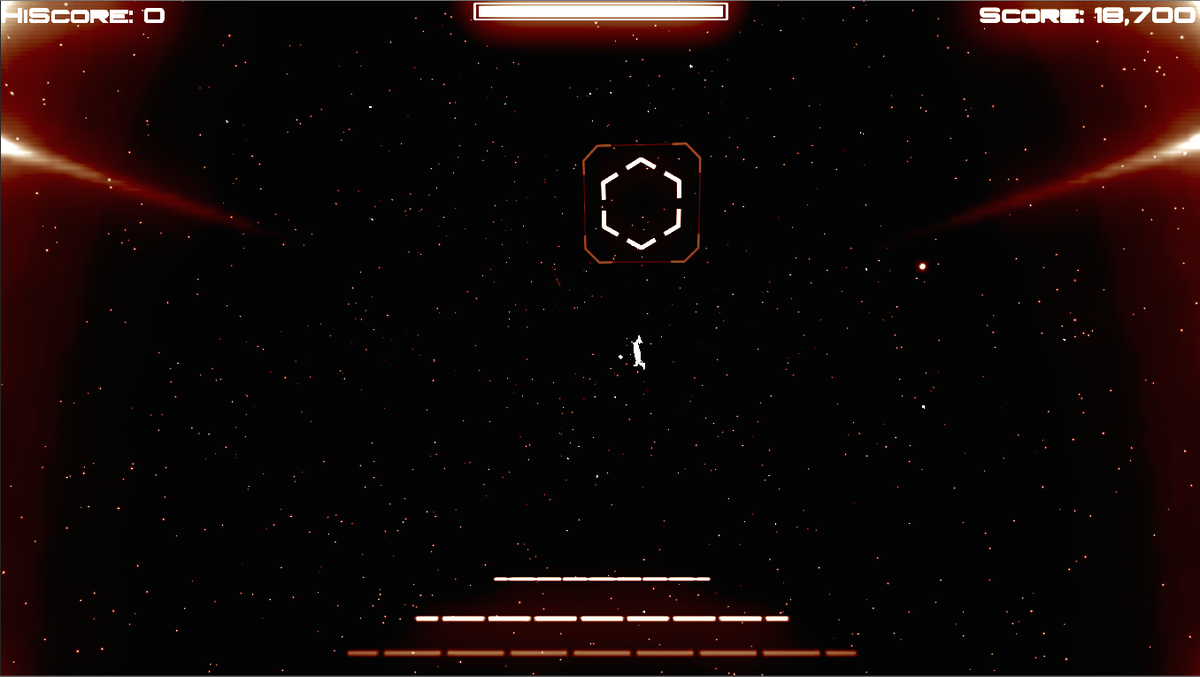 That's basically the 'HUD' - you move the target around and pew pew pew
Here's a turret test: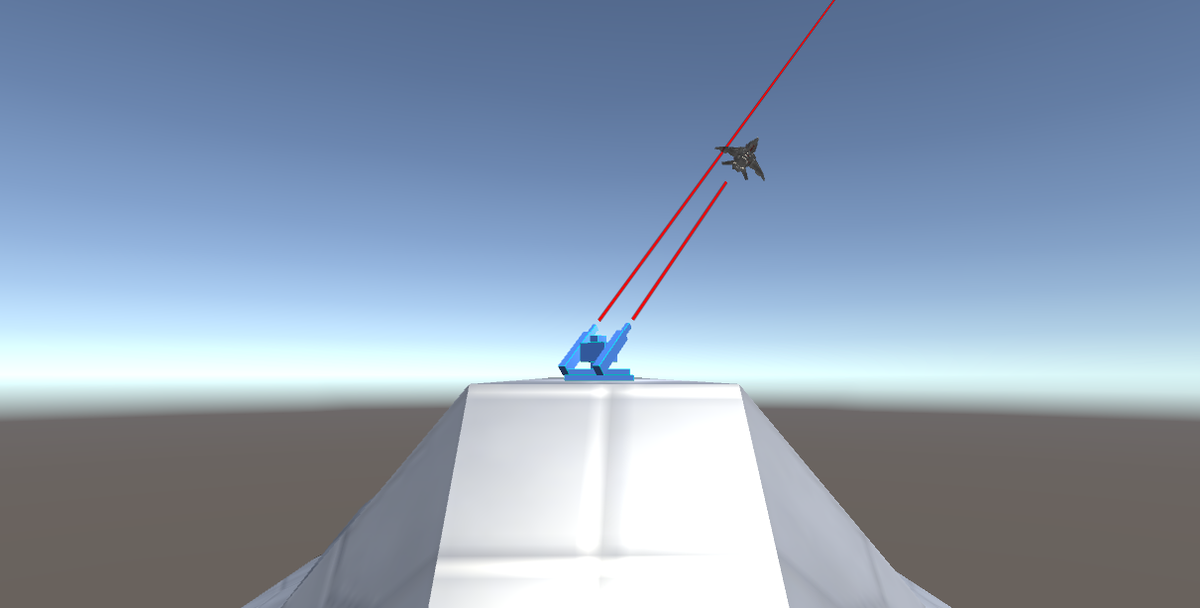 This is important because I want people to feel like they're in the middle of a big battle, in a universe that's alive. Having capital ships firing on enemies etc, even in the background, will hopefully help with that! Little details matter!

Here's a test for asteroids in the rings of a planet: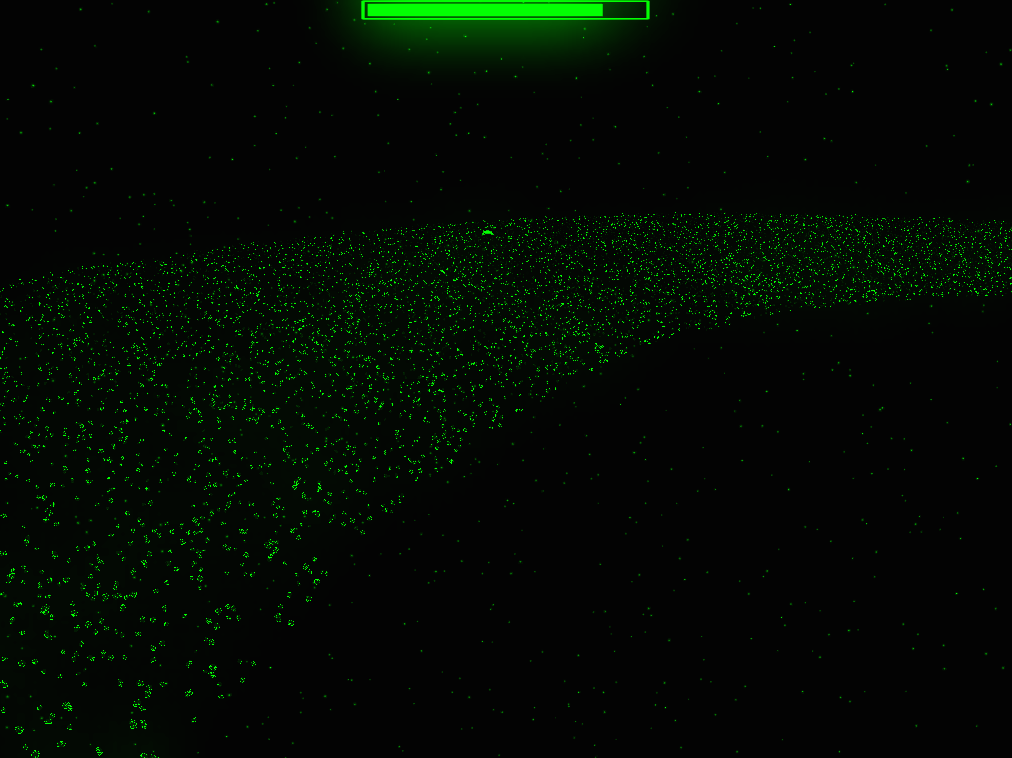 There's actually *counts* about 100,000 of those in there.
*faints*
And here's an early 6 second Vine vid of testing out the weapons:
https://vine.co/v/eWZ10nueV0t
Today I had a bit of a breakthrough - the simple simple task of changing colours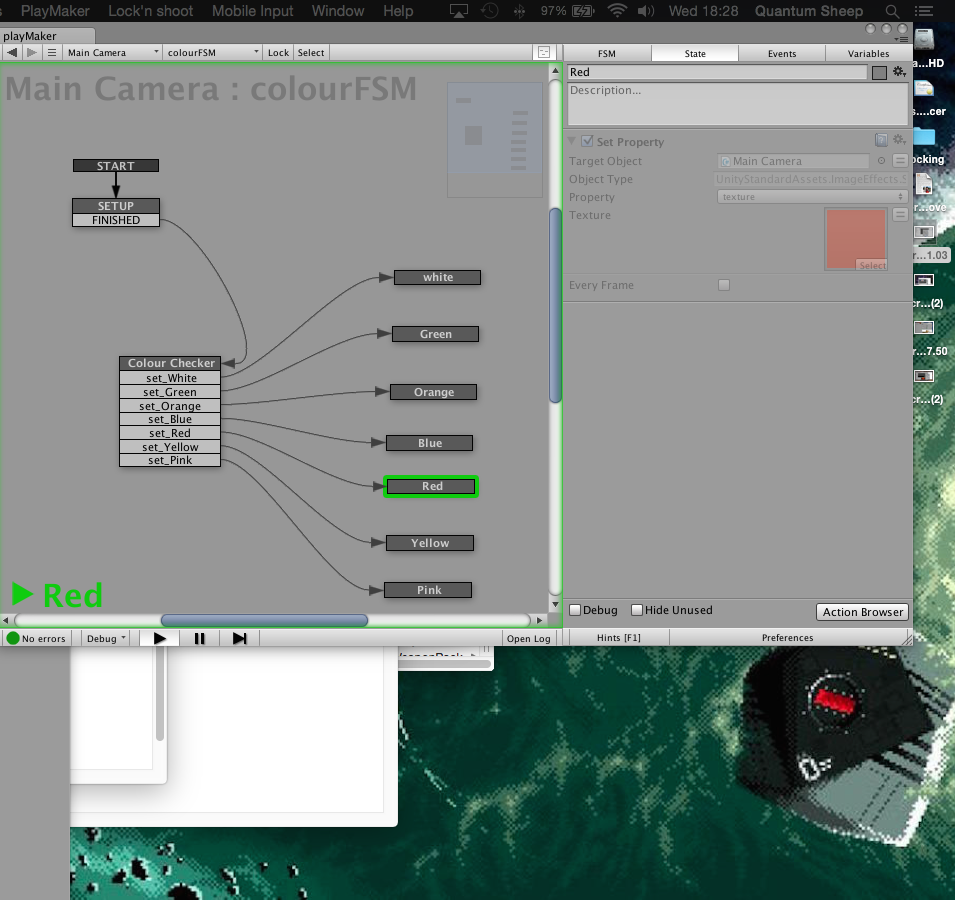 This was a 'must have' feature, as anyone that's tried my previous games will know, and gave me the confidence that yeah, I can maybe do this!
I also want the mission structure to be something similar to this: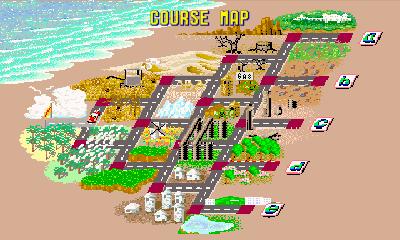 Which the, er, elder gentlemen and ladies will recognise as the course map from my fave racing game, Outrun
"So what kind of state is the game in?" I hear a little voice at the back ask!
Well, little voiced person, I am desperately trying to get a 1 level 'proof of concept' build done before the end of the month.
If I can manage that, then I think everything will be a-ok!
Having said that, there's no eta on this. I'm learning Unity at the moment and it's all in 3D and I get confuzzled easily, so there's that as an added time sink, and I really have no idea what I'm doing \o/
But hey, it's fun, and I hope you'll enjoy reading about how I'm getting on with it all!
Thanks for looking! I'll update when I can with new screenshots and progress reports and stuff like that!
QS =D
---
Last edited by quantumsheep; 05-20-2015 at

02:06 PM

.